Positive pregnancy test? Congratulations! I know by this point you're just itching to tell your husband, boyfriend, significant other the great and exciting news! Tell him fast with these 10 fun, unique, romantic, and CUTE ways to tell your husband you're pregnant!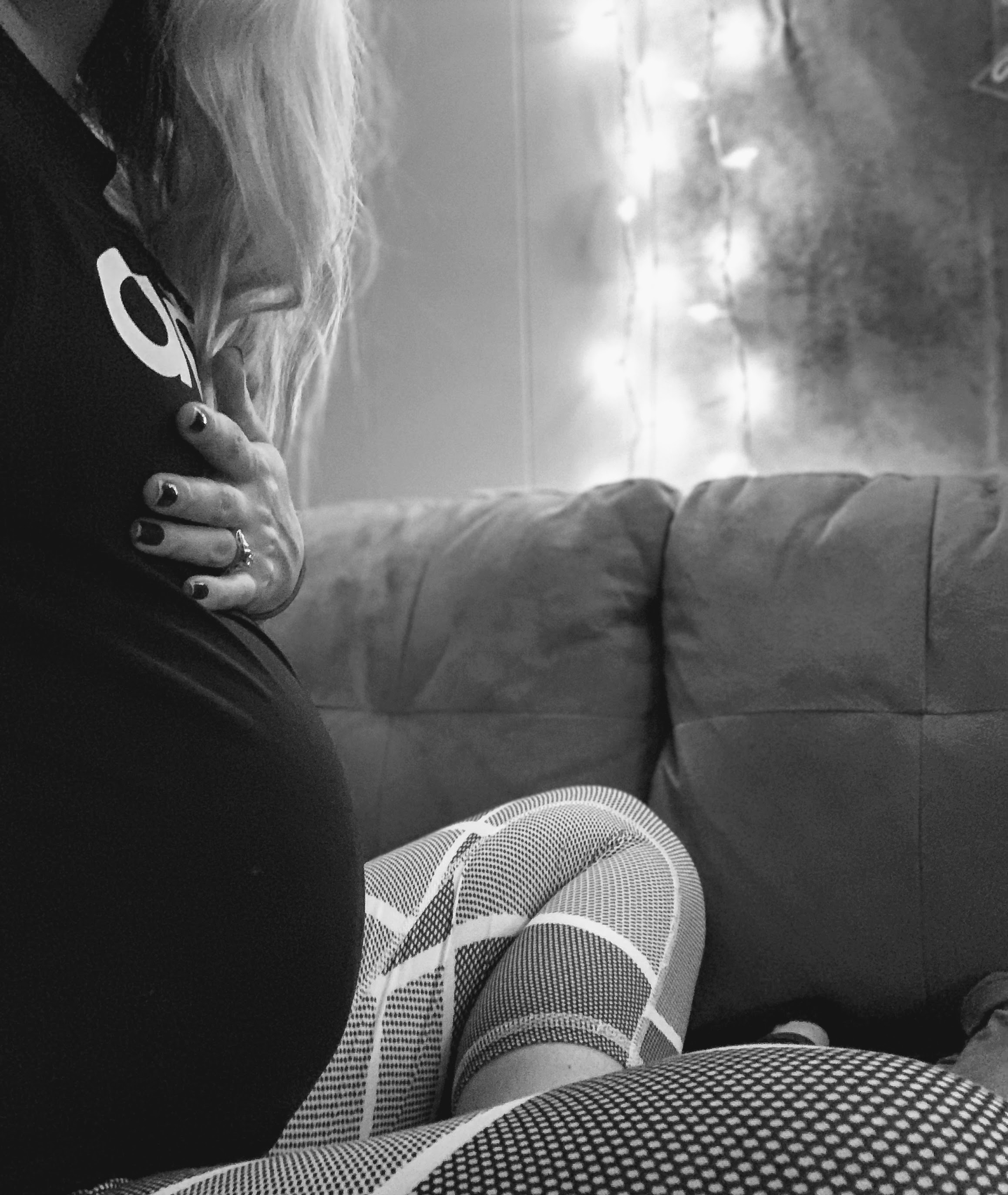 I have compiled this list for the mama's-to-be who can barely wait another minute without telling their partner they're going to be parents. These pregnancy announcement ideas range from simple all the way to SUPER exciting, and I only added the best ideas for YOU!
So, without further ado– LET'S GET THIS PARTY STARTED!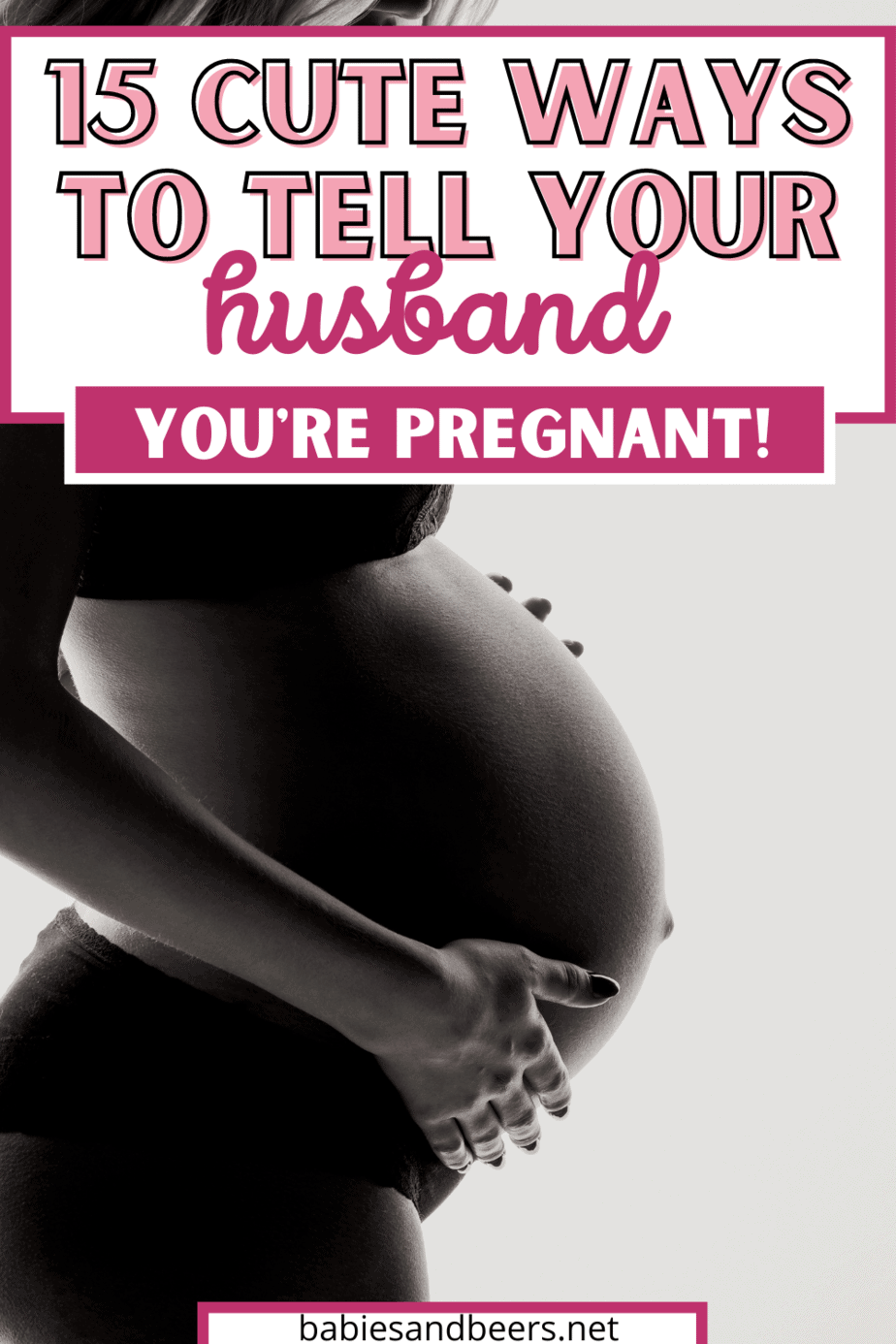 1. Tell him the news with a fortune cookie.
There are a few ways you can do this. You can get a fortune cookie from a store or your local Chinese restaurant and learn how to get your pregnancy announcement fortune in the cookie by reading this. OR, you can contact your local Chinese restaurant and ask them to do it for you!
Once you have your fortune cookie ready, order Chinese food and wait for the perfect moment to give your partner the cookie!
2. "Hello Daddy" onesie
You can get just about anything on a T-shirt or onesie nowadays, so take this opportunity and get a "hello daddy" onesie made. Make sure to wrap it up beforehand!
Other onesie ideas are
Daddy's Favorite Fishing Partner
I love my daddy!
3. Pregnancy Announcement Poem
Use an already written out poem or write your own! You can put it somewhere he's sure to see it, like on his bedside table on top of his phone, in his pant's pocket if you're sure he's to wear them that day or the next day, in his lunchbox, or on top of the coffee pot.
4. Scavenger Hunt
Send your partner on a wild goose chase in your own home with a simple scavenger hunt. Now, you don't want to make this too hard because we know how good the men are at finding things (jk lol), so you're going to want to make easy and almost obvious hints to lead him to a simple place where the grand prize will be. Lead him to the couch where a six-pack of beer with custom pregnancy reveal labels on them!
Not sure how to write out the hints? Check out these hint ideas from The Postpartum Party!
5. Gift Him With a Typical Dad Favorite
There are many great ideas you can choose from such as:
6. Letterboard Announcement
Use creative sayings for your letterboard! My favorites are:
"Roses are Red, Violets are Blue, We Met, We Married, and We Made One Too"
"My Husband is Good at a lot of Things, but Pulling Out is Not One of Them"
"and then there were three"
7. Order a Diaper Delivery

Get diapers delivered to your house, and watch your partner get seriously confused. Watch him ponder on who could have delivered the diapers until you hand him the positive pregnancy test and reveal it was you.
8. Wine Label
Are you looking for a romantic idea? Well, here it is: Get a wine label made with a custom reveal on your baby, such as, "Baby Due October 2021" or "I can't drink this, but you can."
9. Handwritten Note
Another great romantic route to tell your husband you're pregnant is to write him a heart-felt letter. In the letter, explain to him how excited you are to watch him be a daddy and how you know he will be the best dad in the whole world.
10. Reveal the Secret on a Pizza.
Make a homemade pizza and cut the letters out of pepperoni. You can spell out "Best Daddy Ever" or "We're Pregnant" pretty easily! When the pizza's ready to come out of the oven, ask your husband to take it out and capture his reaction!
11. Have a Photoshoot
Tell your husband you want to have a couple's photoshoot, but secretly you and your photographer will be in on a secret. Write out on a chalkboard or letterboard "We're Pregnant" or something along those lines and bring it out when your husband is not facing you. Then have your photographer capture your husband's reaction as he reads the board!
12. Make a Puzzle
Create a puzzle that says "You're going to be a dad" and watch as your partner tries to put it together. Capture his reaction when he finally catches on to what it says and most importantly– means!
13. Decorate a Room
Grab all the "we're pregnant" decorations you can find from your local party supply store and decorate your favorite room in the house before he gets home. Wanna take it a step further? Bake blue and pink cupcakes and make it a party for two and a half!
Circle the date your baby is due and tell your husband this date is going to be the best day of your lives. Wait for him to figure it out, but in case he doesn't ever figure it out, have your positive pregnancy test in your back pocket (not literally) as backup!
15. Just Tell Him Already!
Too excited to do any of these ideas? I get that! Just flat out tell him the great news that you're going to be parents! Or even cup your tummy and see if he understands what you're hinting at!
More Like This:
9 True Things About the First Year of Motherhood
Girl Names With Beautiful Meanings