Are you like me and wait 'til last minute to do gift shopping? Not sure what to get the toddler in your life for Christmas or even her birthday? I feel you. Kids are tough. They want everything and nothing all at the same time.
Well, lucky for you, I have compiled this list of toys that toddlers (boy or girl) will love.
But how do I know what toddlers like?
Because I have one of my own along with a few wild nephews.
So, you can trust me on this one.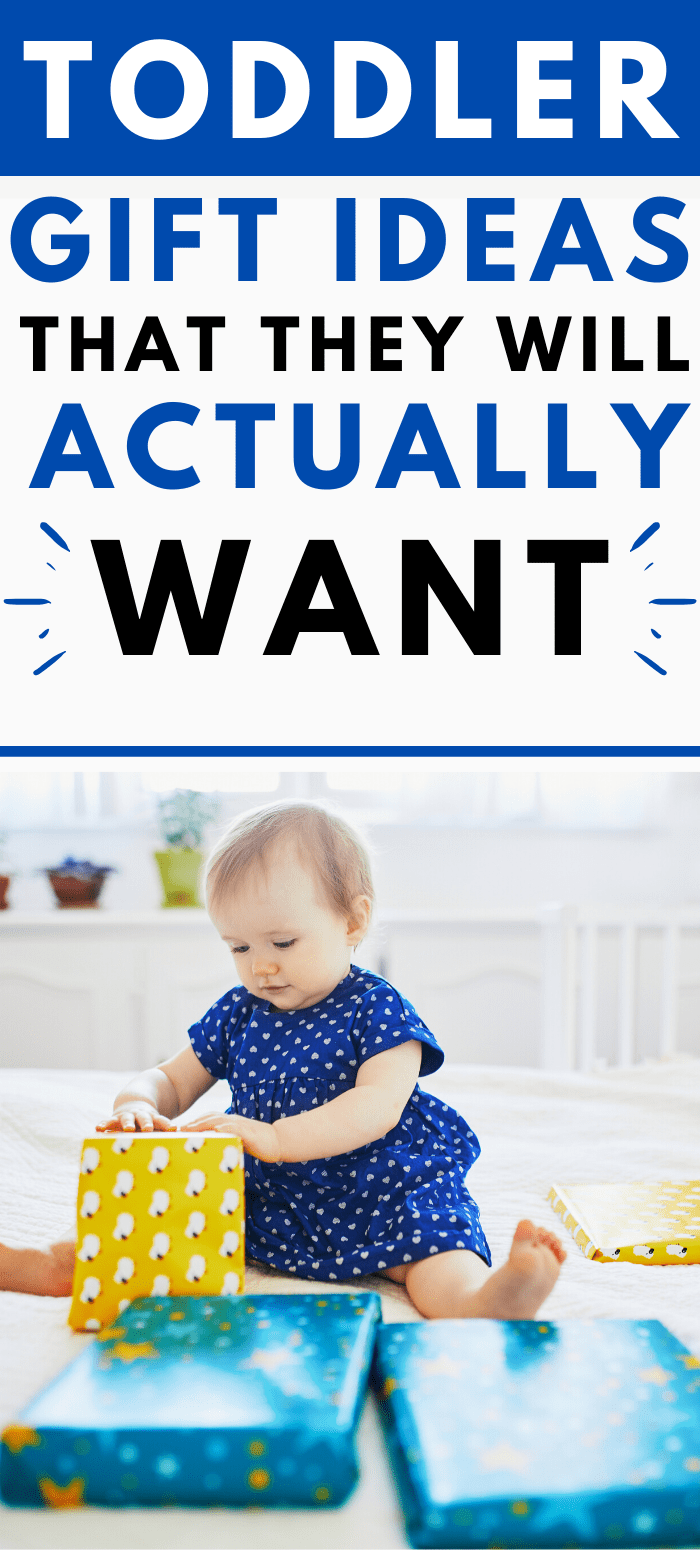 1. Cry Babies: These babies cry real tears and have a realistic cry when you take their pacifiers away. This toy is fun for toddlers and is simple enough for them to understand. If you're someone who gets irritated easily, then maybe steer clear of this toy for your own child. Instead, buy it for a toddler in your life that doesn't live under your roof.
18 months – 6 years
2. Toy Food Truck: How cute is this? I absolutely love this and so will your toddler. It has a sink, prep area, service bell, and grill, along with all the play pieces. It has a mini fake cash register and steering wheel. I think even you will want to play with this product.
18 months – 3 years

Fisher-Price Laugh & Learn Servin' Up Fun Food Truck – French Edition
3. LEGO Toy Story Train: We all now how big Toy Story 4 was this year, so most children know what the movie is. This LEGO set is easy to build and made for toddlers, so they shouldn't have a difficult time putting it together. Less stress for them = less tantrums. Yay!
2 years+

LEGO DUPLO Disney Pixar Toy Story Train 10894 Perfect for Preschoolers, Toddler Train Set includes Toy Story Character favorites Buzz Lightyear and Woody (21 Pieces)
4. My First Words: I think this is a great option for our toddlers. They are interested in card and books at this stage, and this item helps them educationally. It's harder for toddlers to learn because there's just TOO MUCH they don't know yet. This is great if your child hasn't started preschool yet or is just starting out!
12 months +

My First Touch and Feel Picture Cards: First Words (My 1st T&F Picture Cards)
5. Pororo Bath Toys: All children love bath toys! And these ones are so so cute. They're from a kids' television show called "Pororo: The Little Penguin." My daughter is obsessed with this show, it's almost scary. Plus, it's probably time for new bath toys anyways since most of them grow bacteria after a while. And they're BPA free!
3 + years

PORORO Character Bath Toy for Children – 6pcs
6. Singing Baby Shark Doll: I'm sure you don't live under a rock and have at least heard of "baby shark." To most people, the song is quite annoying. So, if you're one of these people, then do not get this for your child! Instead, get it for your nephew, niece, or grandchild. I do not mind the song. Frankly, I find it to be quite catchy, so I wouldn't mind my child having this. But yes, this doll does sing "baby shark" in fast, regular, and slow version and it does four verses.
24 months +

Pinkfong Baby Shark Official Song Doll – Baby Shark – by WowWee
7. Toy Veterinarian Kit: I really like this toy. It is a great skill builder item and could open up career ideas in your child. It comes with 11 Veterinarian tools and even tells you the names of each item and how to use them! If your child loves animals, then they will love this toy.
3 + years

Build Me Vet Kit for Kids, Pretend Play Toy Medical Veterinarian Kit, Includes 2 Dogs, Travel Carrier, Toy Stethoscope and 11 Vet Tools, Pet Vet Playset for Ages 3 and Up, Examine, Treat Pretend Pets
8. Toy Ark: My daughter received this toy as a Christmas gift last year when she was only 1, and it's still one of her favorite toys to this day. It's fun for everyone- including adults– and plays musics! It comes with 8 animals and the toy will count them as they enter through the chute; how cool is that? It has so many buttons, so your toddler is sure to love it.
12 months – 3 years
9. Learning Unicorn: This toy converts with your child's growth. At first, it's a rocker, and then as your child hits certain milestones, it can be turned into a ride-on toy. This toy plays music while your child rides to encourage movement. So cute!
12 months-3 years