Get your Elmer's glue in hand and glitter ready for these easy to do kid-friendly ornament crafts!
My mother always told me that home-made was best, and over the years, I've found that her words are true. For one, you know what you are getting with home-made items. Vegan, organic, allergy sensitive-you choose what ingredients go into your craft per your preference, and what better way to make long-lasting memories than to sit down and make some home-made ornaments with your kiddos?!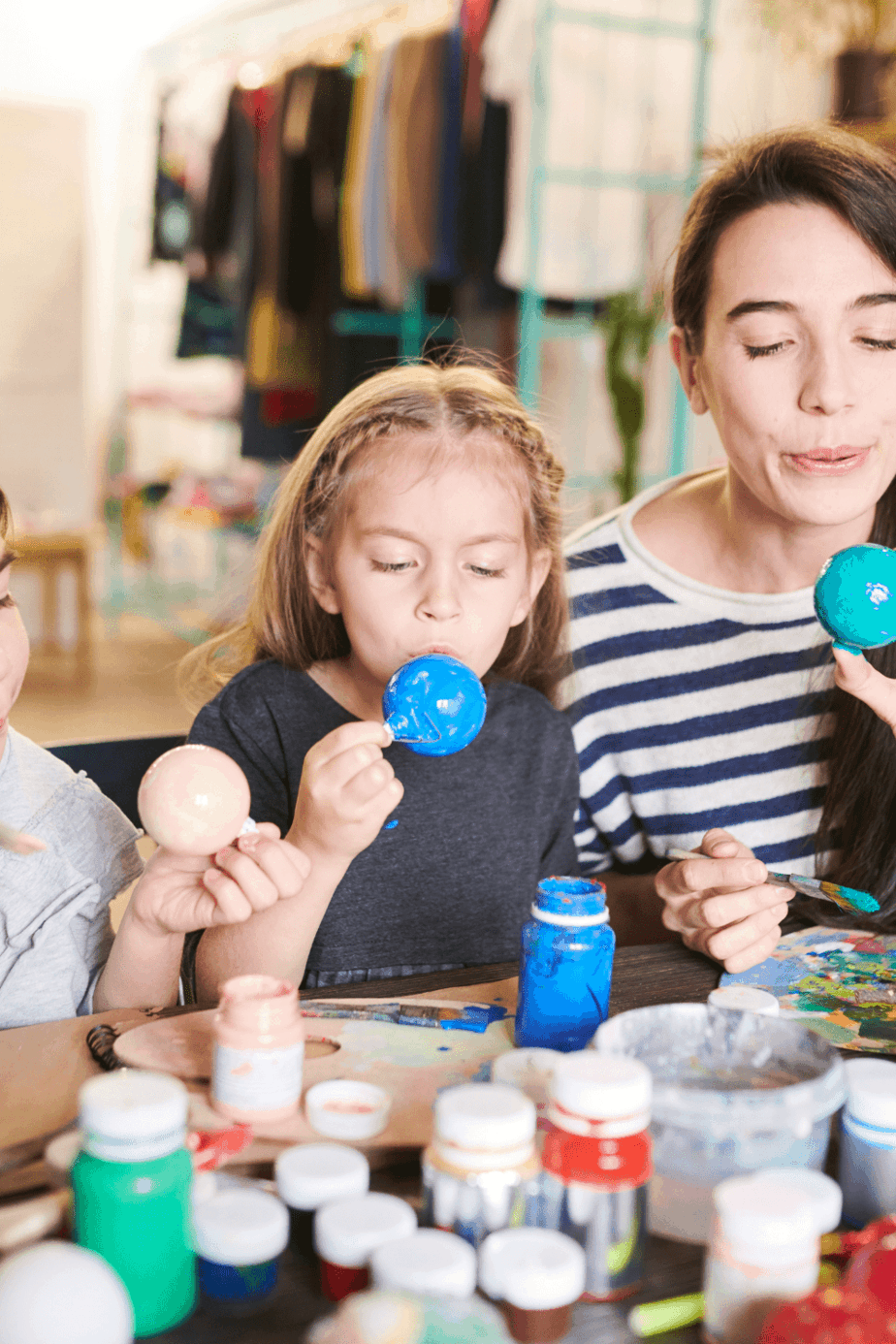 Remember, all items are available at your local craft store and on Amazon!
First, we are going to get elbows deep in some good old Salt Dough!
Salt Dough is the base for many great ornaments. Just about any shape, you can imagine will work. Handprints work great on their own but can also be used to make a Santa and reindeer.
Cookie-cutters are great tools to use to cut out multiple Salt Dough shapes.
The ingredients to make Salt Dough are more than likely in your pantry; however, you will need more items to turn your Dough into Holiday masterpieces such as Acrylic Paint, a plastic straw, Christmas Cookie-cutters, Mod podge, or Clear glaze and decorative ribbon to hang your ornament when finished!
For the Salt Dough, you will need:
4 cups of Flour
1 cup of Salt
1.5 cups of water
*Keep some flour and water to the side in a separate bowl.
Mix all the ingredients, then knead for at least ten minutes. If you find the Dough too dry, add a bit of your extra water. If too sticky, add a bit of flour.
Once kneading is complete, roll out to the desired thickness
*Thicker Dough for handprints will take longer to cook. The recipe is for ½ cm thick Dough.
Once the Salt Dough is shaped gently make a hole with your plastic straw for your ornament's ribbon. The Dough will need to set out for at least a day before baking at 200˚F for 1-2 hours or until dried through.
Once dry and cool your kiddo can paint their Salt Dough ornaments with the desired color and design. When the paint is completely dry, seal with the Clear Glaze or Mod Podge before further decorating with glitter and other extras.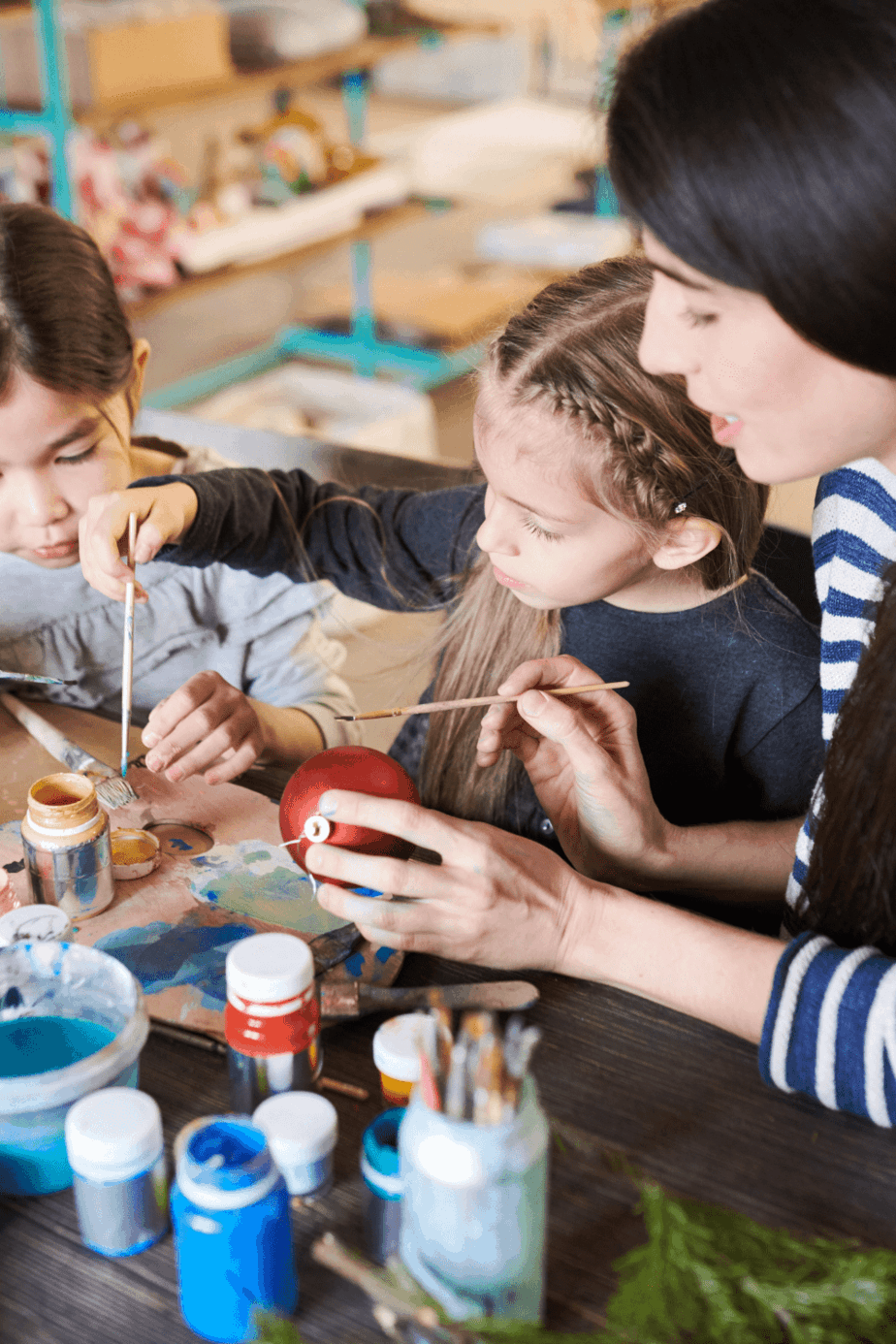 Additional Supplies
Clear Glaze/Mod Podge
Ribbon
Plastic Straw
Acrylic paint
Glitter
Glue
Christmas Cookie-Cutters
Popsicle sticks are another frugal kid-fun way to create Christmas Ornaments with your little one!
Star/Snowflake
Assemble four sticks, glue them together to form an eight-pointed star or snowflake, and then decorate to taste. Glitter, pompoms, markers, even buttons will work great!
Tree
Glue three sticks in the shape of a triangle and paint green. Have your sweetie glue pieces of yarn within the Christmas tree. Once dry, glue a couple of lightweight craft pompoms for ornaments, afterward add a gold star to the top of the triangle, and voila! You have a miniature Christmas Tree!
Santa Hat
Another kid favorite with popsicle sticks is the infamous Santa Hat!
Have your kid glue together a triangle with popsicle sticks. Once dry, have them paint it red. Once the paint has dried, they can then glue cotton balls along the bottom of the triangle and one at the top of the triangle to form a hat!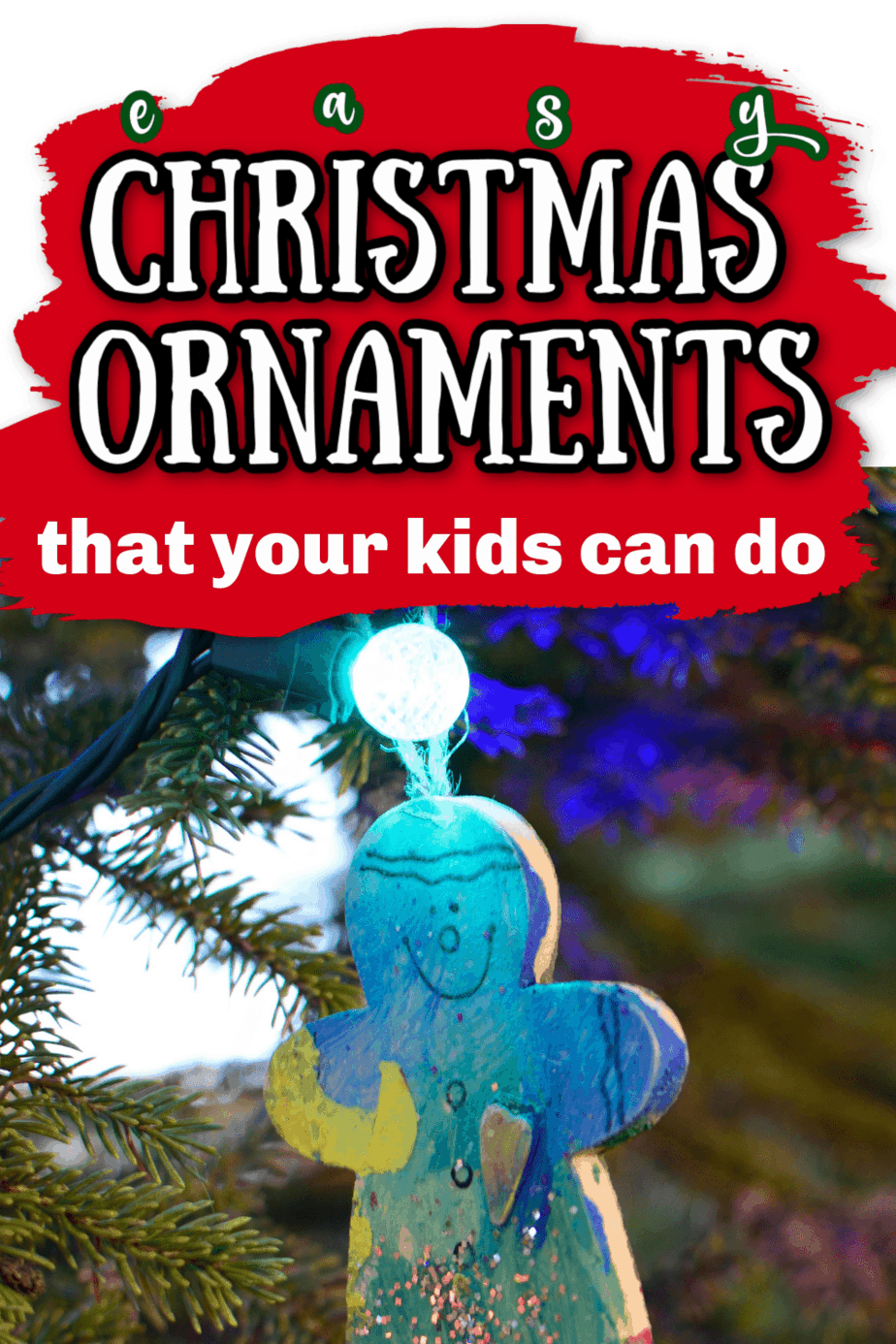 The possibilities with home-made ornaments are endless! The time spent with your little ones creating these Holiday treasures is precious and will bring joy to your family for years to come!
Supplies
Popsicle Sticks
Paint
Cotton balls
Elmer's Glue
Glitter
Other Gifts Your Kids Can Make
The Holidays are a glorious time of giving, warmth, and family. It's one of the best times of the year, but
gift buying can be stressful and difficult. Whether it be from a tight budget or trying to schedule
shopping trips between work and daily life, gift buying with children can quickly turn from a joy into a
burden. Especially during times when masks are required for most stores and the aisles are slimmer of
merchandise than normal. Having your children handcraft gifts for family and friends is the perfect way
to spend time with your children while teaching them the gift of giving. Below are three simple crafts
that your child can create into thoughtful gifts for anyone! All supplies can be found at your local craft
store or Amazon.
Tree Print
Handprint crafts are a staple of kid-friendly gifts. Turkeys, reindeers, plain prints are all as cute as a
button, but with this print project, we will take it up a notch for your kiddo to create a high-quality piece of art that anyone would be proud to hang on their wall.
First, you will need a woodcraft board. Plan what size your child's tree print will be. If you have an older child with larger hands for the treetop, you will want to go with a larger board.
Next, you will need to plan your background for the tree. It can range from a simple one-color
background to a full scene with glitter. It all depends on you and your child! Have fun with it!
After the background is dry, you will need to sketch a simple tree trunk. Once the trunk is ready, have
your child dip their hands in tempera washable, non-toxic paint, and go to town with the tree top or tree leaves. Let dry for at least 48 hours.
Supplies
Craft Wood Board
Tempera washable, non-toxic paint
Decorative Glass
Another fun and inexpensive DIY gift for your little one to create is a decorative glass holder. Depending on what you have around the house or the glass holder's purpose, any glass jar can be used for this craft. Wide jars can be used as pen holders or kitchen utensils, while narrow wine bottles can be used for candles and flowers.
Plan out a pattern with your child. Have them practice on a piece of paper to let them brainstorm their
design of choice and then let them go at the glass with adult supervision.
Another option is tissue paper, which also creates an elegant looking glass holder. Tear multi-colored
tissues into 50-cent sized pieces. Swab the outside of the glass jar with Elmer's glue, then apply! Simple, cute, and fun!
Supplies
Any glass Jar
Acrylic Enamel Paint (best for glass)
Paint Brushes
*Tissue pattern
Gift tissue
Elmer's Glue
Sponge swab
Kid Craft Soap
Imagine handing out goody bags with hot chocolate mix, candy canes, and handcrafted soap created by your little one! This is a versatile craft gift that can be a simple two-ingredient soap or a soap made with ALL the trimmings.
Soap making is a simple process with a soap base. Essential oils and soap scents can be added but are
optional, along with soap dyes and decorative add-ins such as dried flower petals. Create your budget
before purchasing soap making supplies, and remember, for simple soap, all that is needed is a soap
base and a good silicon mold.
Heat 1LB of soap base in the microwave for 1 minute (add in optional add-ins/mix) then carefully pour melted soap base into silicon mold to set! It usually takes six hours for the soap to harden, however; I highly recommend soap making at least a week in advance in case it needs more time to harden.
Supplies
1LB soap base (1 batch)
Silicon soap mold
Plastic gift bags (small)
Twine or ribbon to tie off bags
Optional
Soap dye
Soap scent
Decorative add-ins
Essential Oils
More Like This:
25 Cheap Christmas Gifts for Kids Under $25
50 Fun Christmas Traditions for the Family