First off, if you're expecting: Congratulations!  Your life is about to be changed forever.
If you're like me, you are going to search and search through a bajillion different lists of names for your child(ren) until you land on that perfect one. I'm hoping that you are now about to read your last list of baby girl names, as you will find that perfect name on this here list! It's time to commit to a name already.
By the way, these baby girl names are powerful, not overused, and have very beautiful meanings. I hope you love them as much as I do!
Comment down below which name(s) is your favorite or if you have one you'd like to share!
But before you do that, I teamed up with a mother of 3 and a Certified Lactation Educator to get the word out about her breastfeeding class. This is a step-by-step course that goes through everything you need to know about breastfeeding and includes 13 (easy-to-watch) video lessons. The class will have you breastfeeding your baby with complete confidence and empower you to successfully reach your lactation goals. Get enrolled HERE for only $19!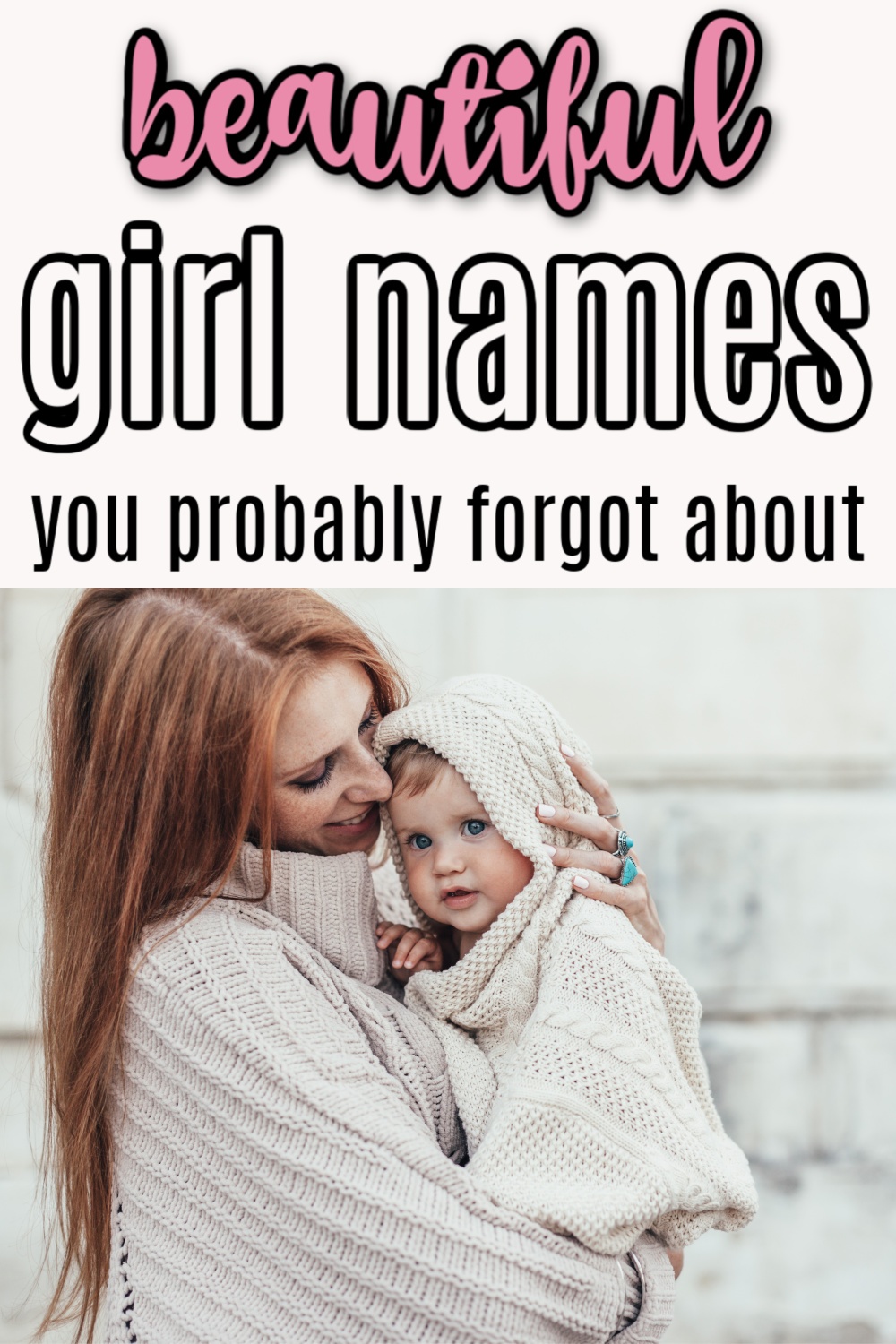 HOLD UP! Before we start, make sure to grab your copy of the Newborn Planner Bundle, which includes a hospital bag checklist, a newborn checklist, and checklists for postpartum supplies. You can also grab the Baby Tracking Bundle, which includes trackers for your baby's sleep and feedings, as well as check off the essentials before getting them to sleep.
Expecting a boy? Don't forget to check out this list of RARE and STRONG baby boy names.

Abigail is Hebrew, and means "father's joy." Nicknames that are usually associated with this name are Abby, Abbie, Gail, Abster, and Ab. Believe it or not, but the name Abigail is used a lot for Hawaiian princesses! How sweet is that?! This name is somewhat popular, but has not been overused and is dying down in popularity.

Amelia is Latin, and means "work." This name is more on the popular side, but I wouldn't say it's "overused." This is one of my favorites. Nicknames you can use for this name are Mia and Lia. Many people know of the name Amelia (or more so Mia) from the movie "The Princess Diaries," where the main character's name is Amelia "Mia" Thermopolis. Amelia is also a town in Italy, as well as a few states in America, including Louisiana, Virginia, Florida, Nebraska, Florida, and Ohio.

Ana (ah-nah) is the Spanish version of Hannah, meaning "grace." I am surprised that this name isn't more popular because of the movie "Frozen," but it's not used very often. Some may mistake the name Ana for a nickname from the name Anne, Anabelle, or Anastasia, but it is its own name. Another way to spell this name is Ahna.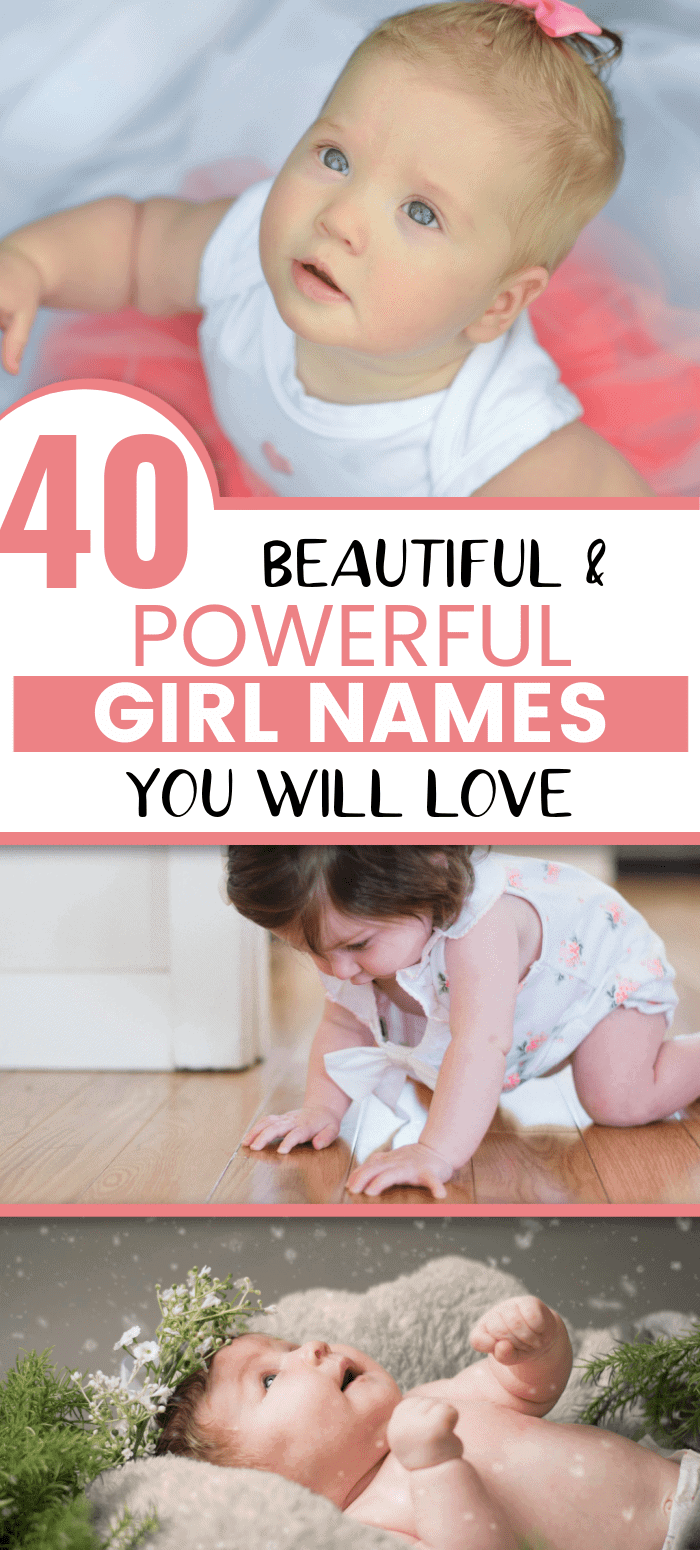 ARIA is Italian. Aria means "air," or "song," or "melody." Wow, that's really sweet + such a beautiful name. Millennials might recognize this name from the show "Pretty Little Liars," where Lucy Hale stars as one of the main characters "Aria." This name comes from the names "Arianna" and "Arya." Aria has the nickname of Ari, and can be spelled Aria, Ariah, and Ariyah.

Ariella. This name comes from the name "Ariel," which is Hebrew. Both names mean "lion of god." I really like this one and wish I came across it when we were picking out names for my daughter.

Aubrey is the French version of ALBERIC, meaning "elf ruler." Other versions of Aubrey are "Aubrielle," "Aubriella," "Aubree," and "Bree."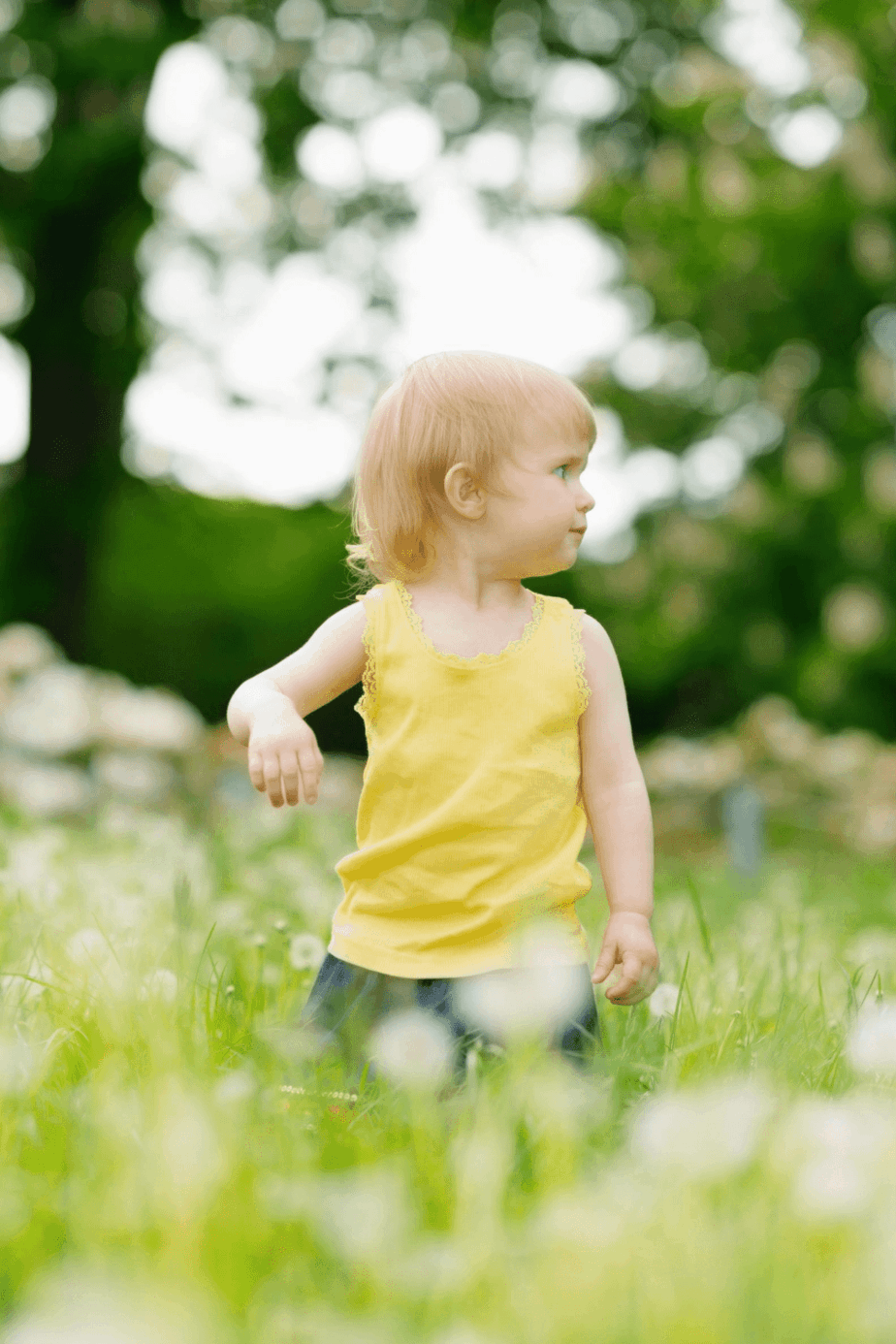 Aurelia (Au-rail-lee-ah) Latin origin, meaning "the golden one." Aurelia is very very unique, so if that's what you're looking for, this might be the name for your baby.

Aurora is Latin, meaning "dawn." Aurora is a city outside of Denver, Colorado. It is also named in the Aurora Borealis, which is famous for it's beautiful green sky up North.

Ava is Latin and means "life." The name Ava is similar to "Eva," or "Eve." Ava was pretty popular in 2018, but has yet to be overused as there are many variations of it. Such variations include Avery, Ada, and Aveline.

Brianna is the female version of Brian, meaning "strong, virtuous, and honorable." Brianna is more commonly spelled as "Briana." The name Brianna dates all the way back to the sixteenth century where a famous writer mentioned the name in his poem "The Faerie Queen." Nicknames and other variations commonly used for Brianna are "Bria," "Brielle," "Breana," "Bryn," "Bryanna," "Brinna," and "Brinn."

Briella: Hebrew origin, meaning "God is my strength." The name Briella comes from the more popular name "Gabriella." Other versions of Briella are "Brie," or "Brielle." Briella has never been a popular name, and I don't really ever see it becoming so. I think it is very pretty and southern.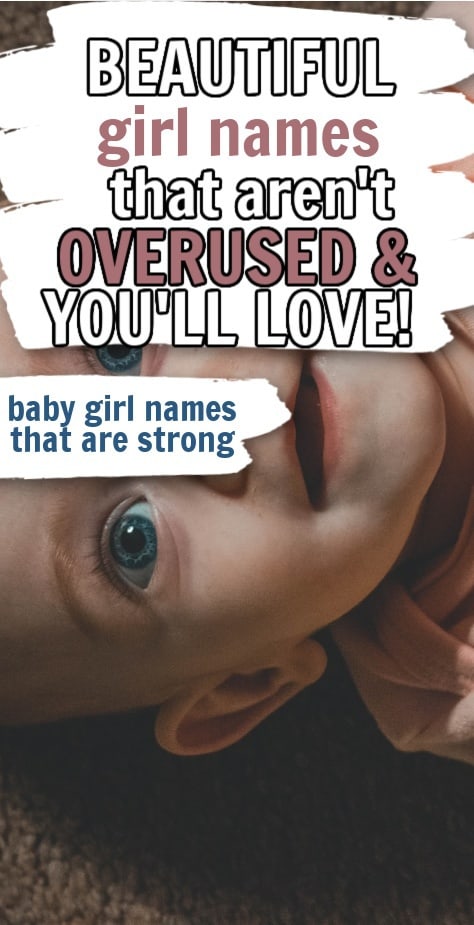 CAMILA: Latin origin, meaning "young ceremonial attendant." More than likely you will recognize this name as it is a very famous artists' name- Camila Cabello. Another version of Camila that is fun is "Camillia."
HOW TO SLEEP TRAIN YOUR NEWBORN TO GET THEM ON THE PERFECT SCHEDULE

CELIA: Latin origin, meaning "heavenly." This another name that is super rare! Celia comes from the popular name "Cecila." I have only ever met one "Celia" in my life. To give you an idea of its rarity, it's all the way down to number 936 in the baby name chart of popularity.

CHARLOTTE: French origin, meaning "free man." The Charlotte is the feminine version of the male name "Charles," which comes from the name "Charlot." There was a Queen named Charlotte, so your baby can be named after royalty!

CHLOE: Greek origin, meaning "young green shoot." The name Celia was at its highest popularity in 2009, however, since then it has declined a lot. It is a beautiful and classic name for girls. Chloe is sometimes spelled "Khloe," which you probably saw being used by Khloe Kardashian.

CORA: Greek origin, meaning "maiden." I've only ever heard of the name Cora used once, and that was in the movie "Music and Lyrics," starring Drew Barrymore. Cora can also be spelled like "Kora." Other variations of Cora are "Coraline," "Caroline," "Cordelia," or "Corinna."

EDEN: Hebrew origin, meaning "delight." The name Eden is more popular in boys, but it's growing in the charts for girls. Eden is a serene and down-to-earth name for a girl. Other variations of Eden are "Edenia," "Eadin," "Eadin," "Edin," "Edena, "Ede," "Edene," and "Edyn."

ELENA: This name is Spanish, Italian, Greek, and German. It comes from the name Helen and means "bright, shining light." Nicknames for Elena are "Lena," or "Leen." Elena comes from the European name "Helen," which means "torch."

ELLA: German + English origin, meaning "fairy maiden." Ella comes from the names "Alia," "Eleanor," and "Elizabeth." Ella is a super popular name in Sweden and in Australia. Other versions of Ella are "Ellie," "Alia," "Ellah," "Ellia," "Elly," "Ela," "Ellina," "Elli," "Ellamae," and "Elladine."

EVA: Hebrew origin, meaning "life." Eva comes from the names "Eve," "Evie," and "Evita." Eva is a very beautiful, yet classic name, which you may recognize from the famous actress Eva Longoria. The name Eva is very popular in the Netherlands.
TIPS FOR GETTING YOUR NEWBORN TO SLEEP FASTER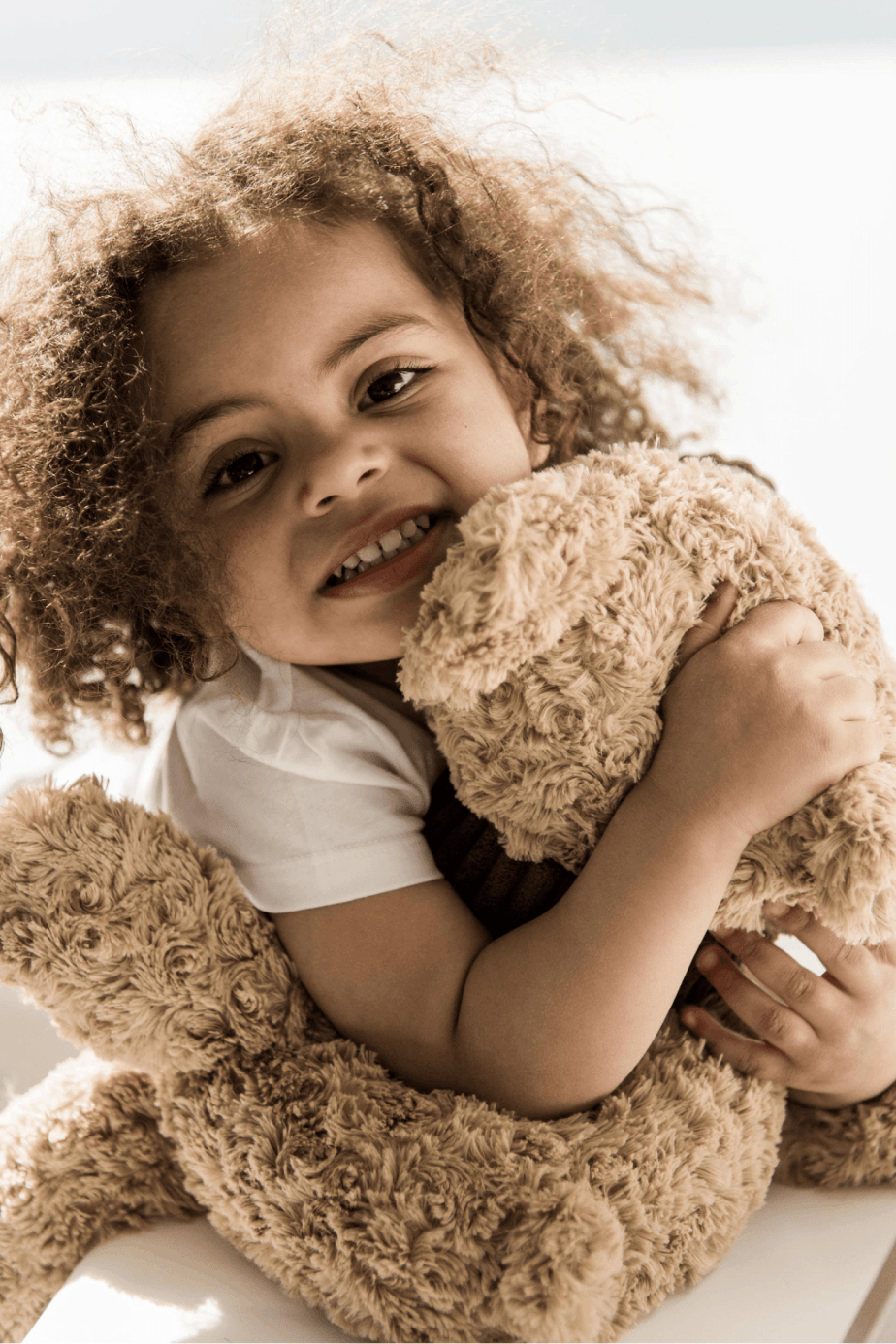 EVELYN: "Evie" or "Eve" for short (or not). Evelyn is more popular for girls, however, it is still used as a boy's name. The Evelyn means "wished-for child," and is of French origin. This name comes from the French name "Aveline." Other variations of Evelyn are "Evaline," "Evalyn," "Evelin," and "Eveline.

EVERLY: English origin, meaning "wild boar in a woodland clearing." Interesting. The name Everly comes from the names Eberhard, which means "brave as a wild boar," and Everett. Everly can also be spelled Everleigh, which I feel is a more modern way to spell it.

GABRIELLA: Italian, meaning "God is my strength." The name Gabriella is the female form of Gabriel. Gabriella was seen as one of the main characters in the Disney movie "High School Musical." Other variations of Gabriella are "Gabrielle," "Gabby," and "Gabriela."

GIANNA: Italian, meaning "the Lord is gracious." The name Gianna comes from the Latin name Giovanna. Nicknames for Gianna are Gia and Gigi. You probably recognize the name Gianna from the late Kobe Bryant's daughter Gianna (Gigi) Bryant. Gianna can also be spelled "Giana," like Diana.
Irelynn is an Irish name and means "peaceful lake" or "lake of peace." More than likely, you won't ever run into a woman in the United States with this name, as it is super rare. The name Irelynn can also be spelled Irelyn or Ierlyn.
BABY NAMES THAT START WITH "M"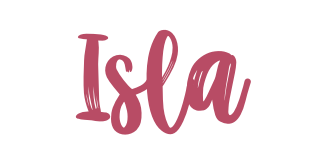 Isla (eece-la) or (eye-lah) is Spanish + Scottish, and means "island." Isla is a very popular name in England, Wales, and Scotland, however, in the states it is rare. The name Isla can also be spelled Eesla or Islah.

Lauren is the English version of "Laura," and means "bay laurel," and is Latin. The name Laura comes from the name Laurence, which is an English name that came from the Roman Family Name Laurentius. Lauren was very popular from 1980 to 2006, but since then has died down a lot as more people seemed to be into a different version of Lauren- Laura.
Lisie is a very unique name that is Spanish and means "Devoted to God." The name Lisie comes from the name "Elizabeth," which is of Hebrew origin and means "pledged to god." Lisie is the very rare version of Elizabeth.

Lora is the German and Belgium version of "Laura," and means "bay laurel." The name Lora was the most popular in the late 1800s and the mid-1900s. Other forms of Lora include "Lorrie," "Lorre," "Loree," "Lorenna," "Lory," "Lorra," and "Lorey." Many different versions to choose from!

Mila is of Russian origin. The name "Mila" is becoming more popular in The United States, however, it isn't being overused. Yet. You probably recognize the name Mila from the very famous actress Mila Kunis, who has starred in the hit TV series "That's 70's Show," as well as the movie called "Friends With Benefits," which also stars Justin Timberlake.
TOP BABY NAMES OF THE PAST TEN YEARS

Nora is of Irish origin and means "light." Nora comes from both the names Honora and Eleanor. I like to think of Nora as the modern name of the two. Nora is a really cute and beautiful name for a classy and/or down-to-earth girl. You may recognize this name from a famous singer/songwriter, Norah Jones. Although, she spells her name with an "H" at the end, which is also really cute.

Riley is of Irish origin and means "rye clearing; courageous." This name used to be semi-popular, but every year it seems to be declining. Riley comes from the Irish name Reiley, which is a surname used from the name Raghailleach. Riley is also used as a boy's name, which is also super cute. Riley can also be spelled "Rylee" or "Ryleigh."

Rose means just that- "rose, flower." It is of Latin origin and I think it's really pretty. Rose comes from the name "Rosa," which comes from the Germanic name "Hrodohaidis." Rose is an old-timey name and is used a lot as a middle name. However, it isn't used much as the first name for girls. The name Rose was the most popular in the late 1890s and the early 1900s. A great nickname that is commonly used for Rose is "Rosie" or "Rosy."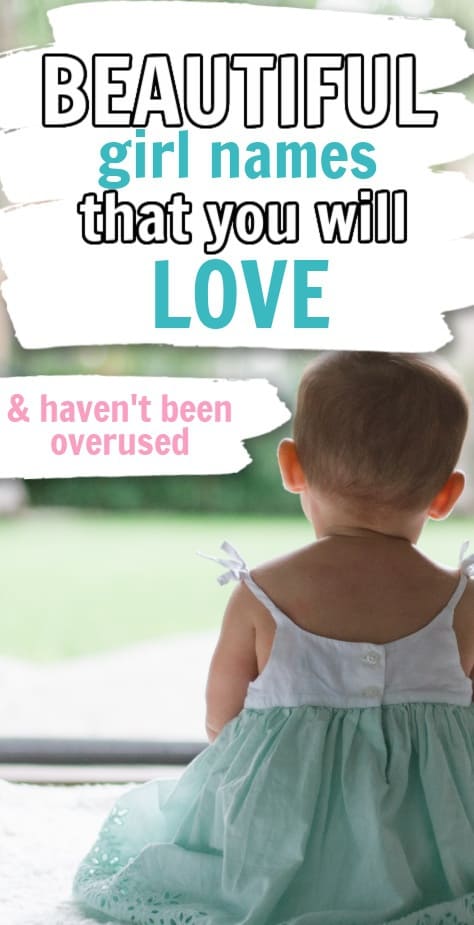 Scarlett is of English origin and means "red, scarlett." This name is starting to become more popular, and it's personally one of my favorites. You may recognize this name because of the famous actress Scarlett Johansson, and you may have also heard it on the hit TV series "Nashville," as one of the main characters of the show was named Scarlett.

Serena is Latin and means "tranquil," or "Serene." The name Serena is commonly known as the first name of Serena Williams. However, it isn't used too often. This name has been around since Roman times. Similar names to Serena are Seraphina, Sabrina, and Selena.

Stella means "star" and is of Latin origin. The first thing that comes to mind when I think of the name Stella is the beer brand "Stella Artois." The next thing that comes to mind is the minor character on "How I Met Your Mother." Stella has grown in the charts within the past few years but is still pretty uncommon to find someone with this name. I believe in the near future it will become a more common name, as it's SO cute!

Talia is another unique name that is of Hebrew + Australian Aboriginal origin, and means "gentle dew from heaven; by the water." This name is very uncommon and is ranked #333 in The United States. The Talia is similar to other names, such as Natalia, Thalia, and Tali. Talia can also be spelled Talya or Tahlya.

Tressa is as rare as it gets. It's of Cornish origin and means "third," which makes it the perfect name for the third child. The name Tressa is derived from the name Tress, which is of English origin and means "long hair."

Valeria is of Latin origin and means "strength" + "health." This name is pronounced va-lar-ee-ah, and comes from the name Valerie. Many people might know of the song "Valerie" by Amy Whinehouse. This name is very uncommon in girls in the United States.

Vera (like Vera Wang) is of Russian origin and means "faith." The name Vera is so uncommon in baby names, that it is not even ranked on the baby names charts. Some might know the song "Vera" by Pink Floyd.
No matter what name you end up deciding on for your new addition to your family, it will fit perfectly!
Don't forget to check out my new ebook here!
READ MORE FROM BABIES AND BEERS:
Hippie Baby Names For Your Boho Baby
The Complete List of Baby Names That Start With M
Strong, Unusual Boy Names That You Forgot About {Plus Their Meanings!}