Before I became a Mom, everyone and their mother told me what I needed for my new baby, which I did appreciate. However, a lot of those things I did not use and wasted money on, or other people's money! I don't want this to happen to you.
Therefore, I complied a list of baby items from amazon.com to help you find what you need for your newest edition!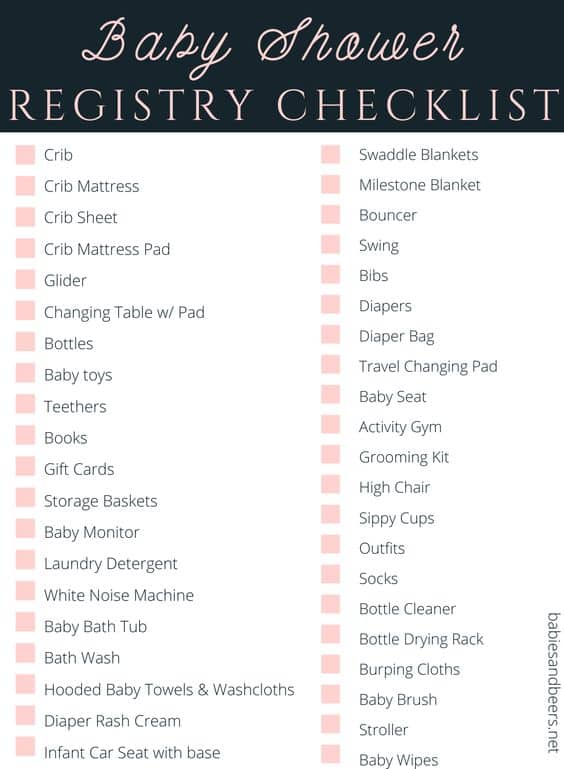 (THIS POST PROBABLY CONTAINS AFFILIATE LINKS, WHICH I MAKE A SMALL COMMISSION AT NO COST TO YOU)
For starters, you will need a baby sleeping checklist, a baby sleeping tracker, and a baby feeding tracker! Your mental load is already going to be full, so ease your mind with these trackers. I wish I had them when my babies were newborns!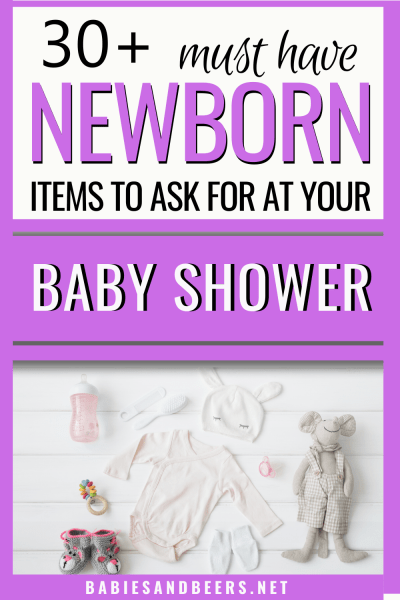 Dr. Brown's Bottles: These are a serious must have! I have had two babies, and these are the only bottles that I have used that DO NOT LEAK. Plus, they help if your baby has a colic or gas. They also reduce spit-up and burping, and are designed to mimic breastfeeding. They are inexpensive and can come in a pack of four (you're going to need the pack of four unless you want to be washing and boiling them every day). Now, I have not tried every single bottle brand out there, so there may be bottles better than these. But these worked the best for me.
(As an Amazon Associate I earn from qualifying purchases.)

Dr. Brown's Baby Bottle, Options+ Anti-Colic Narrow Bottle, 8 Ounce (Pack of 4)
2.   Adventure Awaits Custom Made Milestone Blanket: So, I purchased this for my second child and it is so cute! I definitely would recommend this to keep track of your child's growth and so your child can have a baby momento when they get older. I am so upset I didn't think about this for my first child. It's very soft, and you can put any name on it. I chose my son's first and middle name. My son uses it as a blanket, as well.


Milestone + Personalized Baby Blanket
 3.    Fisher-Price Sweet Snugapuppy Dreams Cradle 'n Swing: I have actually purchased two of these. The first one was for my daughter, and she absolutely LOVED it. She was in it almost all day long and it would entertain her for a while. Before my son was born, I was planning on using that same exact swing. However, we lost some of the screws, so we couldn't use it (sad face). But we knew we NEEDED it. So, we bought another one (My son is actually sitting in it right now kicking his feet). The Cradle 'n Swing has a mirror facing the baby, so all he has to do is look up and he see himself in the mirror, which of course makes him smile and laugh. It also has a rotating mobile and can play music or bird chirps. Obviously, it swings. It has two settings for the swinging: it can either go from left to right or from front to back. On my list of things you need for a new baby, this might be at the top.

Fisher-Price Sweet Snugapuppy Dreams Cradle 'n Swing
   4. Fisher-Price Deluxe Bouncer: Sweet Dreams Snugapuppy: I originally purchased this because it matched the Cradle 'n Swing. As far as bouncers go, most of them will work, however, some will work better than others. This specific bouncer I used for my first child, and it was great. It has a built in mobile and my daughter would kick her feet like crazy in it. I would have purchase it all over again for my son, but someone bought us a new bouncer that they picked out, which also works fine. However, the Sweet Dreams Snugapuppy is just one of those bouncers that works better than others. The padding also comes off so it can be washed, which is important.
Fisher-Price Deluxe Bouncer: Sweet Dreams Snugapuppy
    5.  Waterproof Baby Bibs: You are going to go through A LOT of bibs. Honestly, if you can purchase like 50+ bibs, then you'll be set. Seriously, you can never have enough bibs, which is one of the reasons I chose to feature these bibs. They come in a pack of 20 and I have yet to see a larger pack! These bibs are waterproof and HUGE.  Another good bib are the bandana ones! Honestly, any bib will work, you just need a lot.
 6.   Huggies Diapers (Newborn): While you aren't going to want to stock up on newborn diapers because your baby grows so fast, you will want to purchase at least one or two boxes of newborn diapers. Both of my children had super sensitive skin when they were infants, so I had to go through all the diaper brands to see which ones weren't going to rip apart my baby's skin. I really really like Huggies diapers, especially their newborn sizes because they make them EXTRA soft for sensitive baby skin. And they are indeed super soft. I tried to use other brands because they were cheaper, but it wasn't worth the rashes on the butts. One other brand that worked really well for us was "Honest," however, they were like $11 a pack! If you can afford it, then I would choose Honest.

Huggies Little Snugglers Baby Diapers
    7.  Little Tikes My First Seat: My sister introduced me to these things before my first child was born. She used them for all three of her kids, and now I can say that I have used them for both of my children. Let me tell how you can use these things: Once your baby reaches the recommended age for these things, you can use these seats in the bathtub. I just fill the water up a little bit and place my baby in the seat in the tub and it's an easy way to give him a bath. You can also use it to spoon feed them in and to play with them in. Your baby will love it! Plus, it's foam, so it's super comfy for your baby.

Little Tikes My First Seat Baby Infant Foam Up Right Supporting Floor Seat, Pink
   8.   Bright Stars Zippy Zoo Activity Gym: Yes, your baby will love an activity gym/play gym. These just set down on your floor and your baby plays under it. Very simple. It can create fun for your baby's tummy time and help him roll over. You will not need anything fancy, just a simple one like the product I included here. You also can buy additional attachable toys if you want to that will work with most activity gyms.

Bright Starts Zippy Zoo Activity Gym
   9.   Grooming Kit: I bought two of these because I lost a lot of the items in the first one, but this is something you're going to want to purchase. You are more than likely going to be using that thermometer A LOT, at least while your baby is an infant and you worry about every little thing. The one I attached here is made by the Red Cross, and includes a delicate hair brush, comb, scissors, nail clippers, fingertip toothbrush, toddler toothbrush, a mirror, nasal aspirator, digital thermometer with case, medicine dropper, and comfort tip medicine spoon with cap. Most of these things you will use on your baby, however, some items you most likely won't use.
   10.   Swaddle Blankets: For the one's who really suck at swaddling (like me), these are for you! Don't waste time trying to swaddle your baby in a regular blanket. I've tried so many times, and I just can't get it down, which is why I decided to purchase these. It just takes away the headache. I don't know how some people do it so perfectly! Obviously if you know how to swaddle, then you won't need these.
Don't forget to grab these important items: Your Hospital Bag Checklist, Your Newborn Checklist, and Your Achievement Journal!

OR Just grab Your Baby Tracking Bundle here, where you will be able to track your baby's every move.
More items:
Nursery:
4-in-1 Convertible Crib

Crib Mattress

Crib Sheet

Waterproof Crib Protective Mattress Pad Cover

Glider

Changing Table with Pad
Travel Gear:
Infant Car Seat with base

Stroller
Diapering:
Baby Wipes
Diaper Rash Cream (Desitin, Aquaphor, etc.)
Bathing:
Baby Bath Tub

Bath Wash
Hooded Baby Towels & Washcloths
Other:
Baby toys
Teethers
Books
Gift Cards
Storage Baskets
Baby Monitor
Laundry Detergent
White Noise Machine
High Chair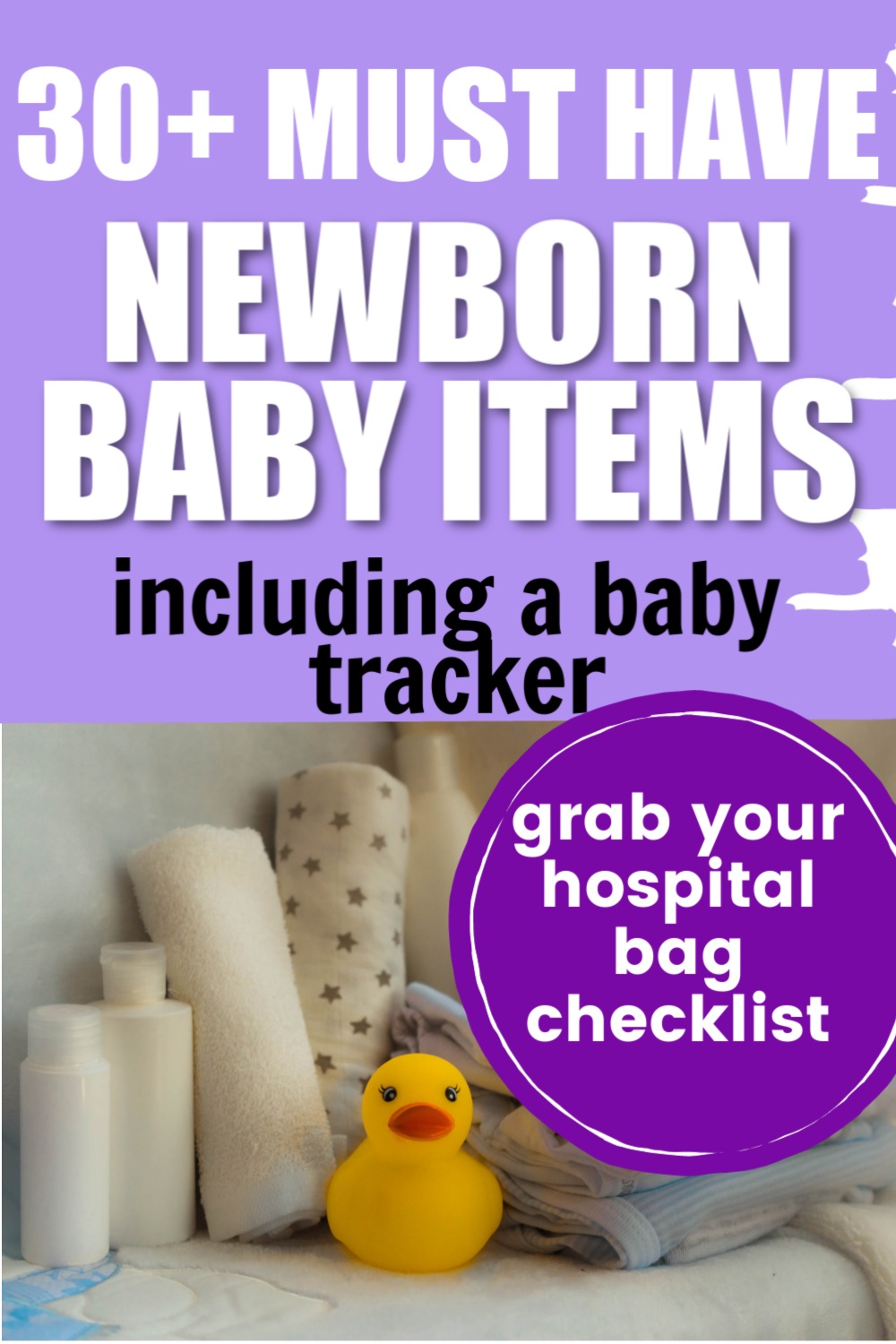 More From Babies and Beers:
How to Get Your Baby to Sleep in His Crib
Ways to Get Your Baby to Use a Sippy Cup
Sleep Training Your Baby to Get On The Perfect Sleep Schedule
5 Tips to Getting Your Baby to Sleep in the Middle of the Night