Searching for the perfect middle name for your baby girl? Well, look no further because these one-syllable middle names for girls will be a great fit for your new baby!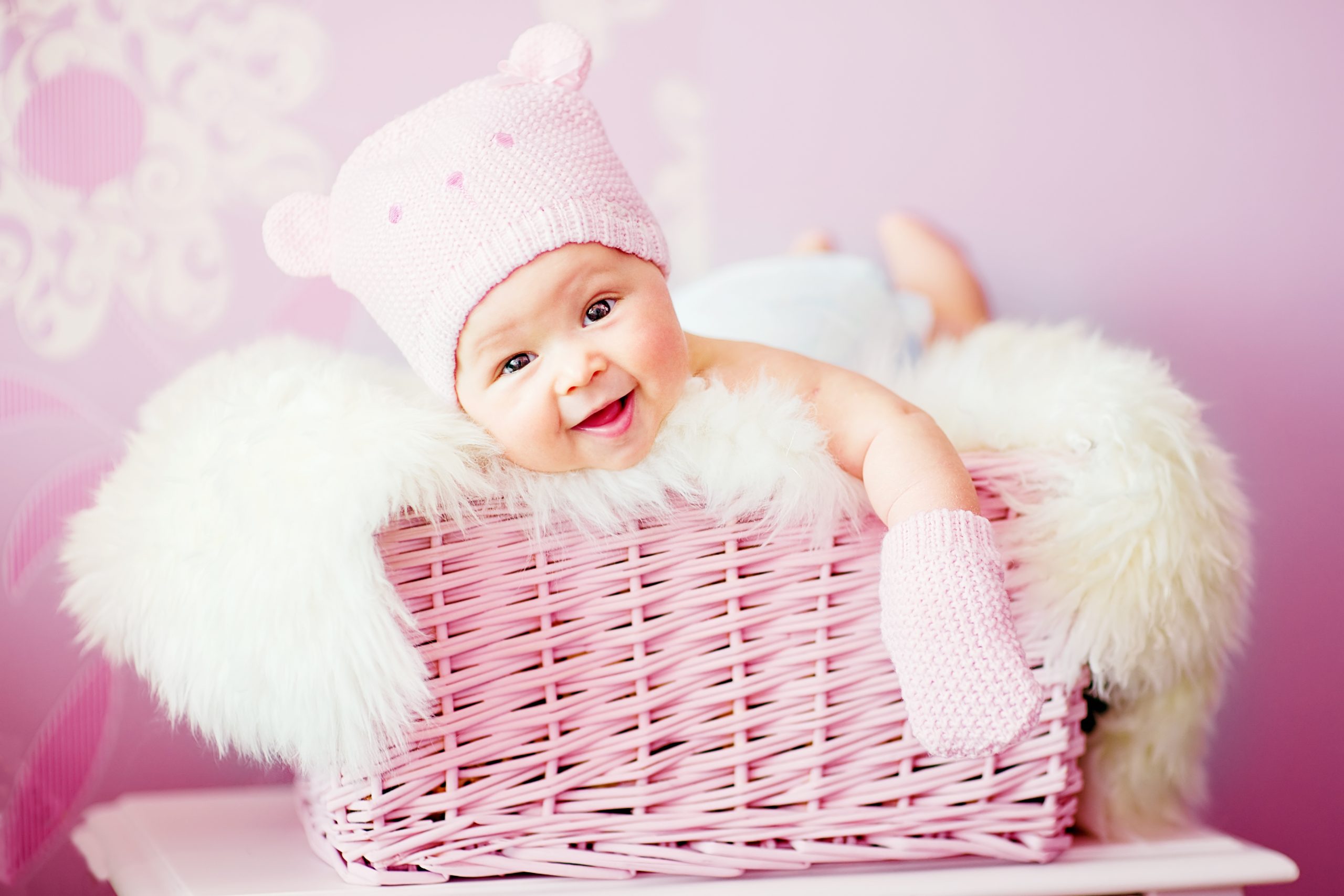 These middle names are short, go with everything, and are the best names for 2020. I truly believe that you will find your baby girl's middle name from this long list of sweet, cute, beautiful, and MEANINGFUL middle names!
When choosing my children's middle names, we put a lot of thought into them. For my first child, I struggled to try to find the right name until my grandfather brought an idea to me. He was searching our family's history and came across a woman (who turned out to be a distant aunt of mine) in our family that had a unique, but beautiful name. So, that's the middle name we chose for our daughter!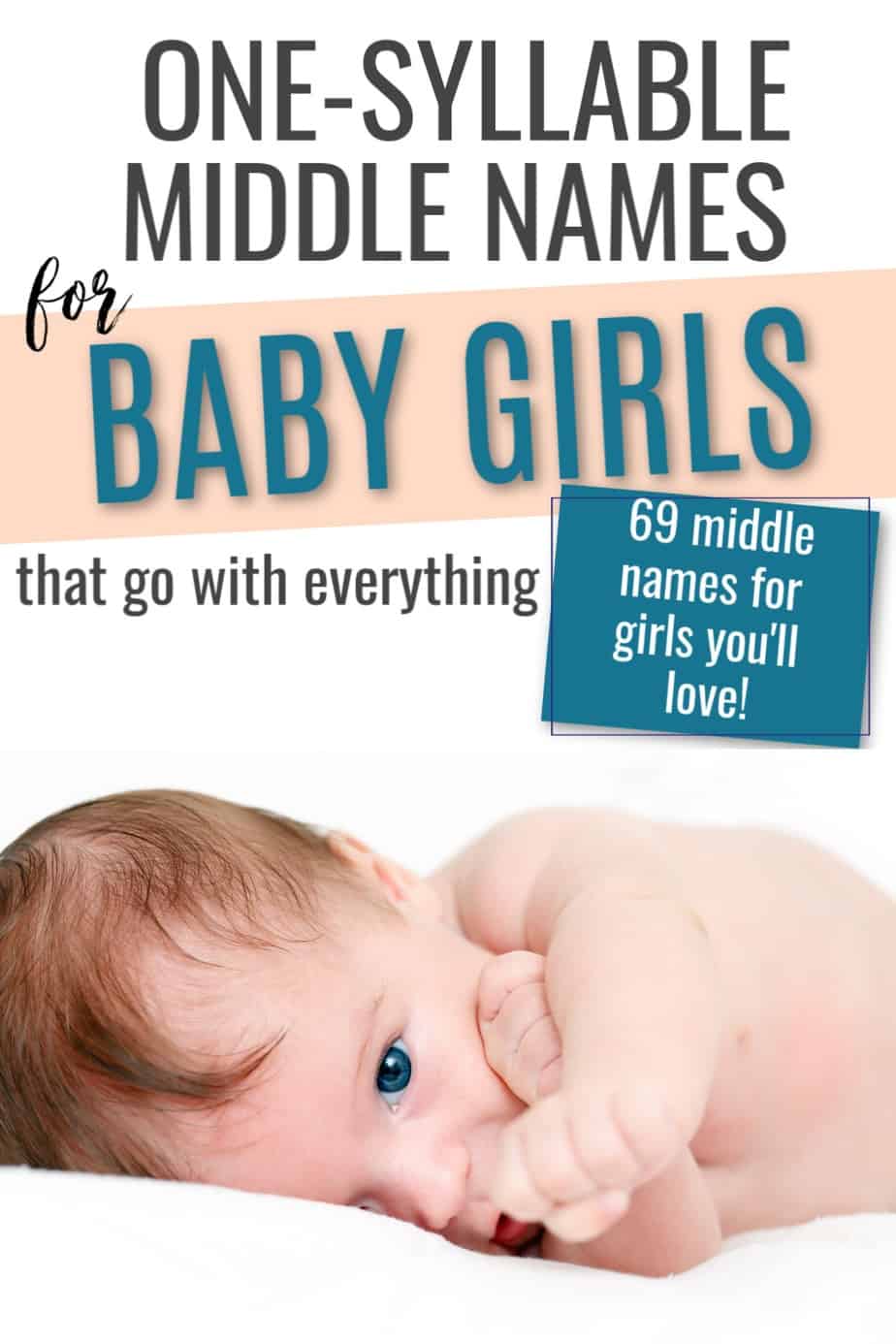 I am confident that you will find the middle name you are looking for within these lists of short middle names for girls that go with everything and are GREAT for 2020!
Best, short middles names for girls in 2020
Zoe (ZO): Not to be confused with "Zoey!"
Wren (REN): Perfect middle name for a girl OR boy!
Tess: A common first name can be used as a middle name.
Tate: I love the idea of this name being used for a girl.
Sue: An older, classic name making a come back.
Sloan or Sloane: Whichever way you want to spell it, this middle name is super cool and powerful.
Sky: What a beautiful outdoorsy name!
Sage: You can't go wrong with an herb for a middle name.
Rose: A common middle name, but it's still super cute and pretty.
Rue: More of a unique name, but still a goodie!
Reign: Umm yeah! Or maybe Rain is more your style!
Reese: This name is so formal, but yet so boho. & I love it.
Rae: To me, this is a shortened version of Rachel, which is super sweet.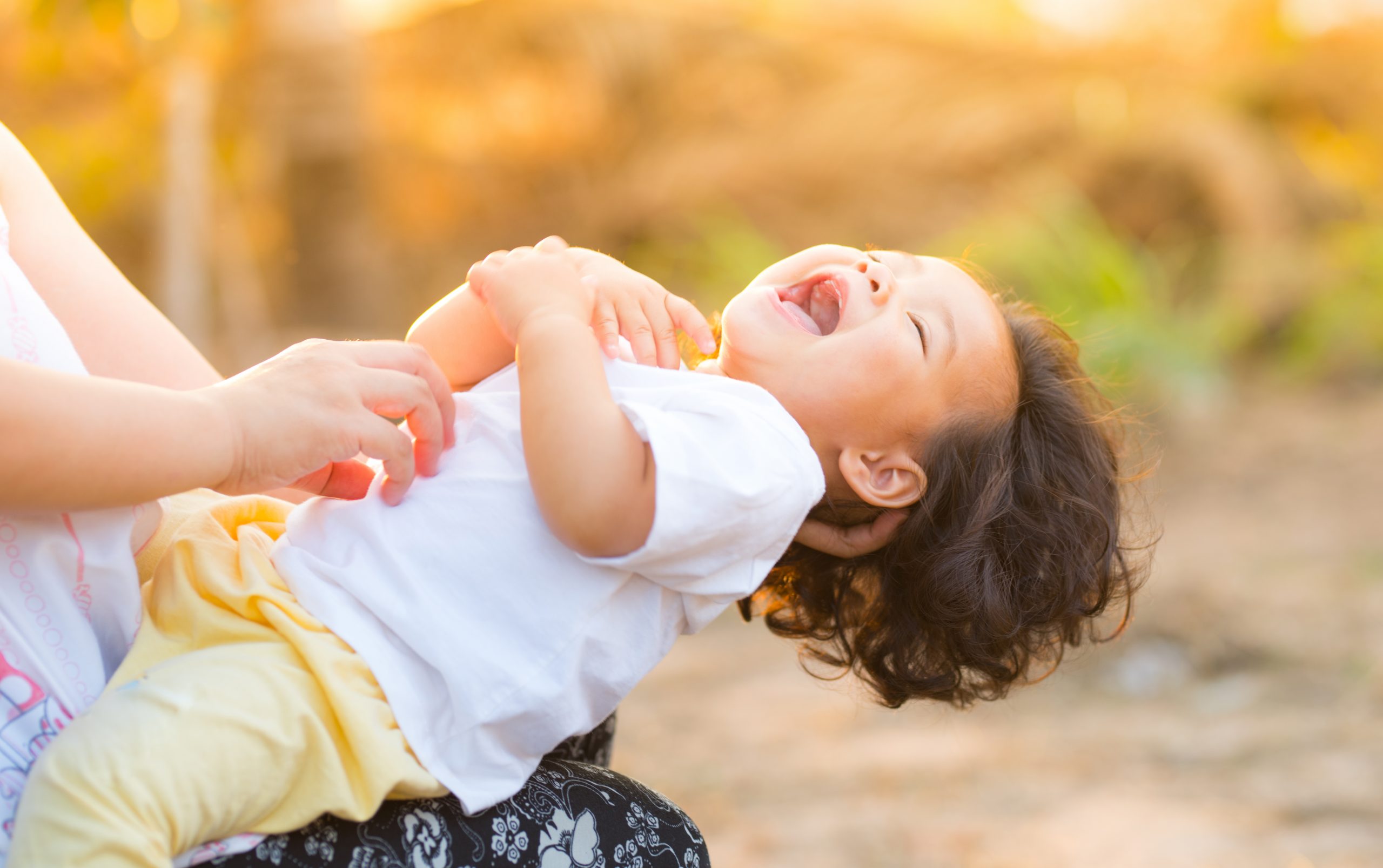 Quinn: Another unisex middle name for the win!
Pearl: Maybe you'll think of Mr. Krabs' daughter or maybe you'll think of a cute little old lady from the South. Either way, this cutesy, traditional name is super darling!
Pax: It means "peace." Enough said.
Nell: I love this vintage name.
Nash: Gender-neutral names are super cute.
Moon: How can you go wrong with a name like moon?
Storm: A close friend of mine has this middle name!
Maeve: This name is super traditional and so beautiful.
Mae: If you think of a Grandma, that's ok! Grandma names are making a comeback.
Lynn: Typical, yet still super popular.
Lux: How luxurious is this middle name? SUPER!
Lou: I know what you're thinking– "Such a boy name!" BUT how cute and trendy would it be to have Lou in the middle of your daughter's name?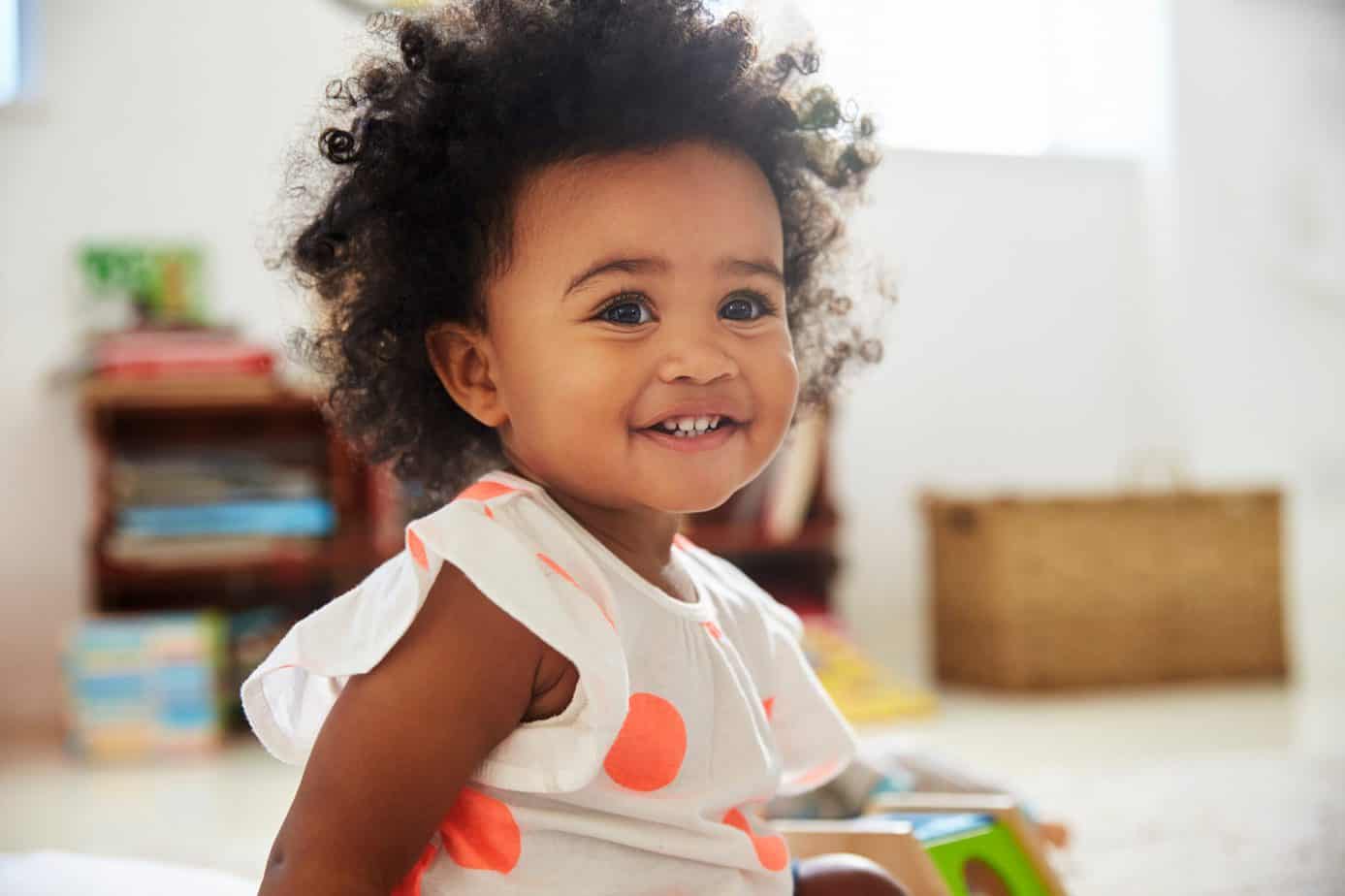 Lake: I mean, c'mon! Such a pure name.
Liv: Short of Olivia, you can do many things with this name.
Lane: Just like The Beatles song "Penny Lane!"
Kay: Short version of Kayla.
Kate: Super classy middle name!
Bette: Like Betty, but with one less syllable.
Blue: Like the color, this name is really pretty.
Kai: A beautiful Hawaiian middle name.
Ash: Just like Ashton Kutcher!
Beth: Short for Elizabeth and means "god of plenty."
Belle: Belle, like "Southern Belle," is short for Isabel or Isabella.
Clay: Short for Clayton, means settlement near the clay pit.
Claire: This beautiful name means bright, clear.
First-time moms & Moms of young children should be sure to read my new E-Book: Taking on the Mental Load of Being "Mom!"  Click Here to buy it now for only $4.99
Dawn: This name was super popular in the 1960s, but in the present-day is barely used.
Eve: Meaning life, is a very popular name right now.
Faith: A name that means "belief," and is popular in present times.
Grace: This beautiful name meaning kindness, mercy, and favor, peaked in the 1880s.
Hope: Is currently popular and means expectation and wish.
Gwen: A name for someone who is independent.
Jane: Another oldie, but a goodie!
Jean: Was once popular in the 1920s, but today it is rare to find a new baby with the name "Jean."
Joy: I bet you're not surprised to hear that "Joy" means Joy, delight.
Kate: Is such a beautiful name for a girl. It means happiness and sunshine!
Birch: Like the birch tree!
Bird: Such a cute and down-to-earth name for a little girl.
Cade: This middle name is very powerful for a girl.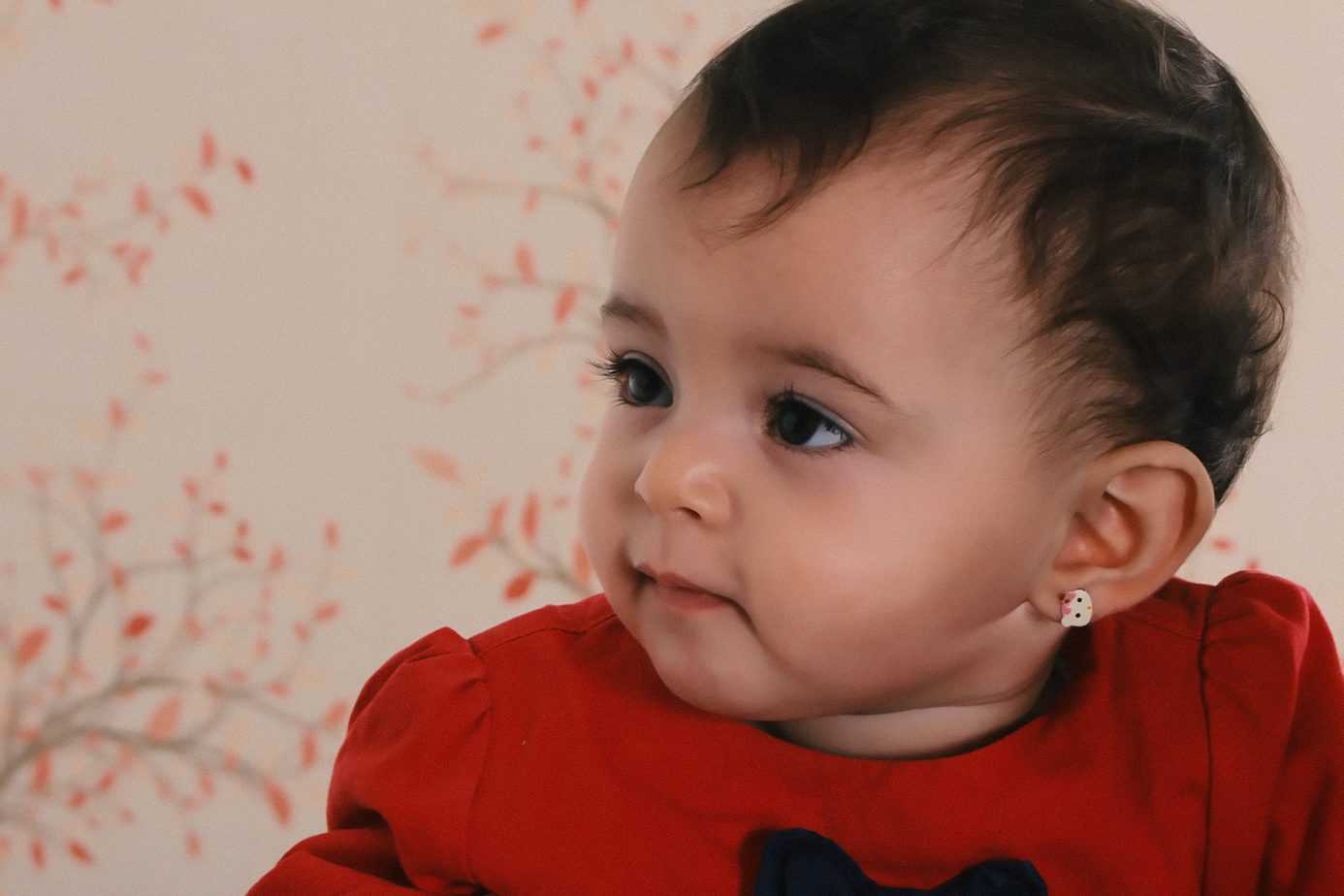 Drew: this name is so pretty! It sounds like a boy's name, but Drew Barrymore is proof that this can be such a beautiful name for a baby girl.
Dash: This name would be perfect if you're a family of runners or a family who likes to workout and adventure a lot.
Dot: Short for "Dottie."
Fawn: Fawn was very popular in the 1970s. However, since then, it is more of an uncommon name.
Fin: Meaning fair, white, and clean.
Gail: Short for "Abigail" and more of an uncommon name.
Jade: Something interesting about the name Jade is it is considered more precious than gold in China!
Jude: The name Jude became more popular after the movie "Across the Universe" premiered.
June: For the babies who are born in June!
Leigh: This name is a unisex name and means "meadow," or "delicate."
Sam: Another powerful and unisex middle name for a baby girl.
Reed: The name "Reed" means red.
Ray: A popular boy's name, but celebrity Miley Cyrus uses this name as her middle name.
Shay: Is of Irish origin and means "hawk."
Tai: Considered a boy's name, but I like it for a girl! It's of Chinese origin and means "great extreme."
Vaughn: Means small, and is of Welsh origin. I have heard this name used as a last name, but I think it would be super cute as a middle name.
Wes: Short for "Wesley," and very powerful when used as a girl's name.
Wyn: A very unique name for a little girl and means "holy" or "fair."
Viv: Short for Vivian, means alive.
True: If you've never heard this name used before, you will soon enough, as it's a little girl's name on a Netflix original kid's show!
More Like This:
The Complete List of Baby Names That Start With M
Hippie Baby Names For Your Boho Baby