It's tough keeping your children entertained in the house all day long. IT'S SO HARD! And now with all the craziness going on in the world, you may just need this indoor activity list now more than EVER!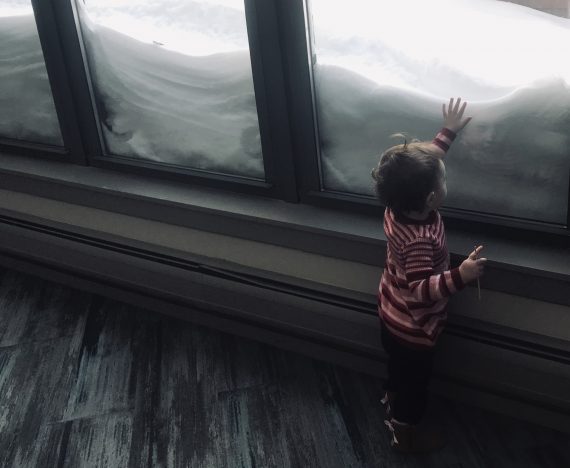 Whether it's winter and you really don't feel like standing outside in snowy, 4 degree weather, you are just having a very introverted day, OR the world is facing a serious crisis and we're all stuck inside our homes, you WILL need some way to keep you and your child sane.
Worry no more, 'cus I got you. Babe.
Get ready to see your last temper tantrum because I have put together a creative list to keep your children entertained ALL. DAY. LONG.
Want to know the best part? This list has been tested, and the results are in… It's tantrum free and toddler approved! Phew!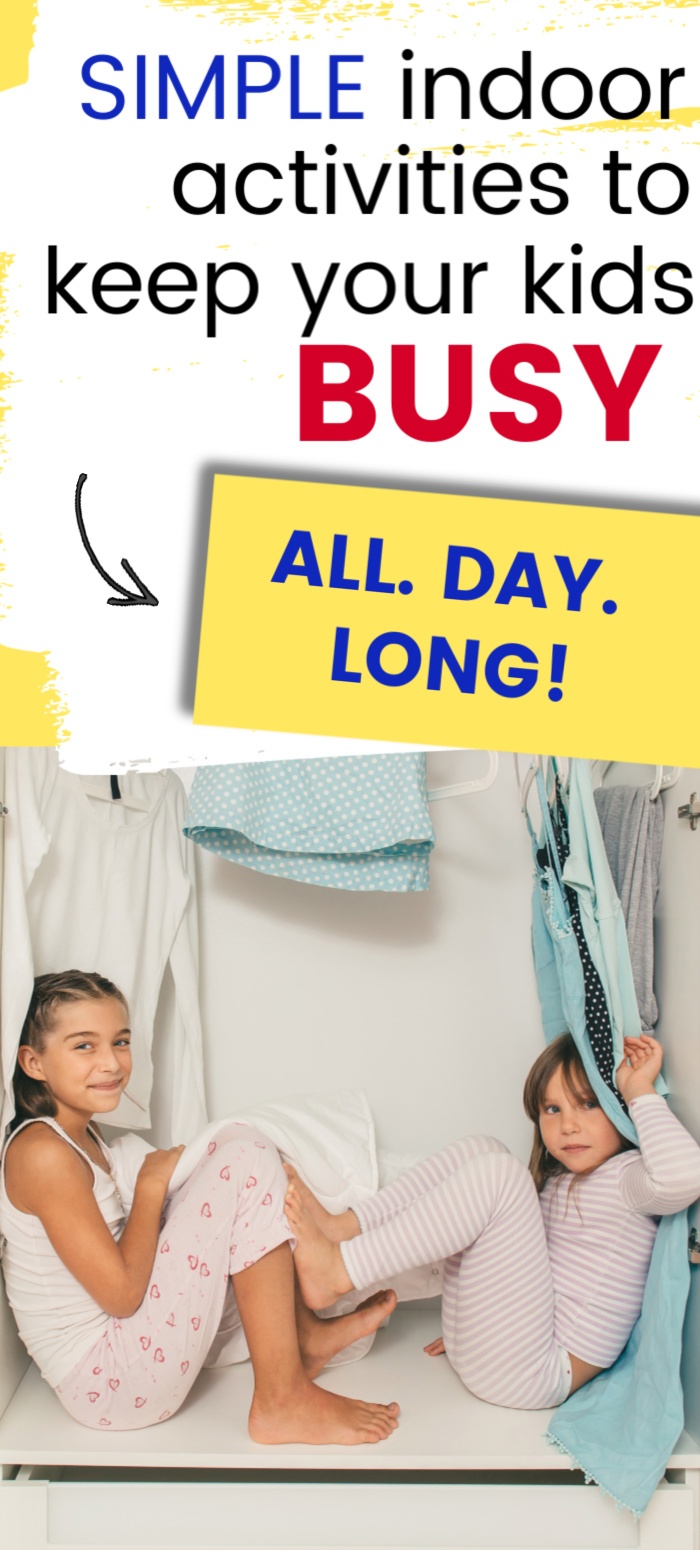 Pretend Play: Pull out all the extra pots, pans, spoons, plates, whatever you have, and let your child pretend they are cooking. To make it even more fun, let them play with a couple cans of beans or whatever cans you have! The first time I let my daughter play with pots, a big spoon, and a can of beans, she pretended to pour the beans into the pot and then pretended to stir them. I was like Woah, you are so smart! (She really is by the way- so smart). Seriously, you will probably be surprised by what your child knows. Anyways, this activity is mess-free. What's better than that? I mean, your house is already messy enough, why add to it? If you're really into pretend play, then you should think about purchasing a Play Kitchen. If you do, then you might as well go on a vacation because your child will no longer need you. Just kidding.
2. Milk/Water Jug Bin: I thought of this idea last night actually. I got a water jug and cut the top out. Then, I wrote her name on it in marker and left the rest for her to do. When she came downstairs this morning, she was very excited to see her jug sitting out on the table next to a pack of markers. Now, this activity could get messy. My daughter really loves to color on things she's not supposed to i.e. the walls, furniture, her brother, but for this (so far) she has not drawn on anything but her jug. As soon as she puts her jug down I take the marker out of her hand and let her know she can have it back when she is ready to draw on her jug again. She is only 23 months by the way. In order to be safe, I would use a pack of Washable Markers
. Once your child is done decorating their jug, let them use it to store their toys in!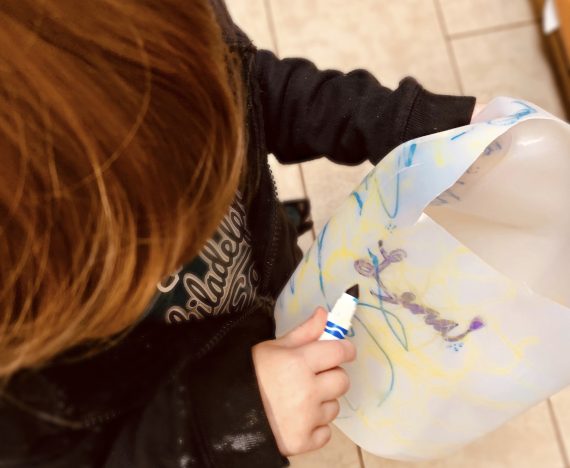 3. Cardboard Box: Out of everything on this list of indoor activities for kids, I think this one might be my favorite. First, you're going to want to find a cardboard box. I know you have one somewhere in your house. Pull one up from the basement or down from the attic and make sure to free them of spiders. For this activity, I wanted to be a little more relaxed than I was for the water jug activity, so instead of markers, I used Sidewalk Chalk. It's a lot less messy and MUCH easier to clean up. Plus, it's not as bad if your child eats chalk (although they shouldn't). Let your child draw on the box. The chalk draws so smoothly, almost like a chalkboard. They will love it. And, in between decorating, they will put their toys (or themselves) in the box. Simple, innocent fun!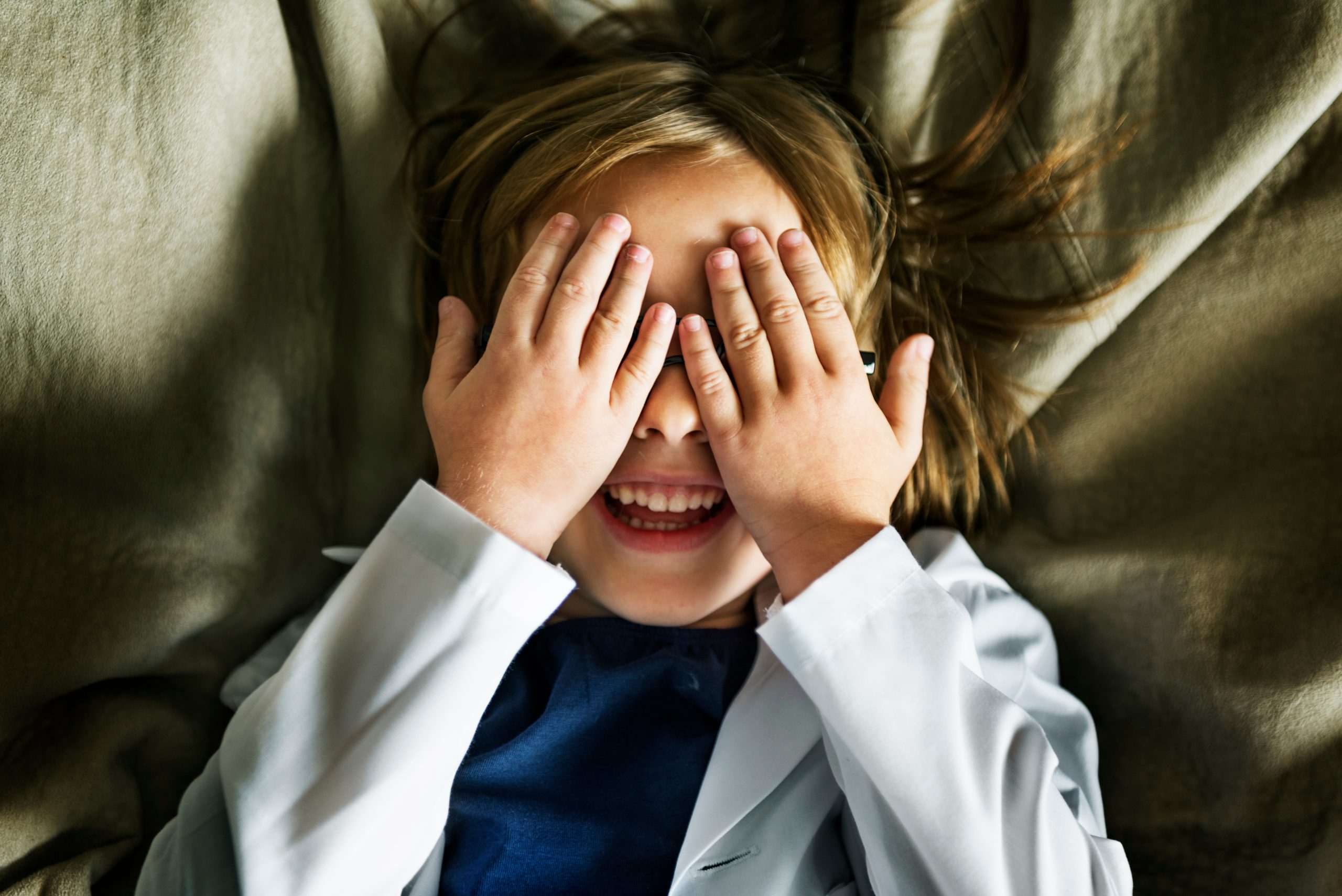 4. Hide N' Seek: Umm, hello! Did you somehow forget about how awesome this game is? Grab everyone that's in your house right now and play, seriously! No matter your child's age, they are sure to have fun, and so are you! Do it do it do it. Just remember to let your child win every once and a while to keep them interested.
5. Sun Catchers: Oooo, your kids are going to love this one. This indoor activity is sure to get their attention and keep them busy for, honestly, possibly like 30 minutes. I know, crazy, right? Ok, so what you're going to want to do is gather paper plates, Tissue Paper
, scissors, and glue. (By the way, I'm linking you to amazon to purchase some items because us parents don't have time to go to the store. Also, Babies and Beers is an affiliate with Amazon – read more at the bottom of this page if you're on mobile, or side of this page if you're on desktop). Next, cut up the tissue paper into different shapes and sizes, and then cut a hole into the paper plate (if your child is old enough, let them cut). Then, let your child glue pieces of the tissue paper over the hole in the plate. After that, glue a piece of string to the top and hang it in front of a window. Easy peasy, amiright?
6. ZIP LOC BAG PAINTING: PSA!!! This is seriously the best idea ever, which I did not come up with. Whether your child is 6 months or 7 years old, you can do this with them. It's exactly how it sounds. Throw a bunch of Watercolor Paint
into a zip loc bag and seal that baby up. Then, let your child use their hands to "paint" through the bag with ZERO mess. I lied before- this actually might be my favorite indoor activity for the kids.
7. Collage: Depending on your child's age, they might need your help a lot on this one. For our older kids, have them make the simple collage that we all know- cut out pictures from a magazine and glue them onto a piece of paper to create a super weird and fun picture. For our smaller babies that shouldn't be using scissors, help them find random, small items around the house to glue onto a piece of paper. Try to get them to create a picture out of the items. Create your own collage while they're doing their's. They'll appreciate your company and it will make it more special for them.
(As an Amazon Associate I earn from qualifying purchases.)
I hope you enjoy creating memories with your child with this list of indoor activities for kids!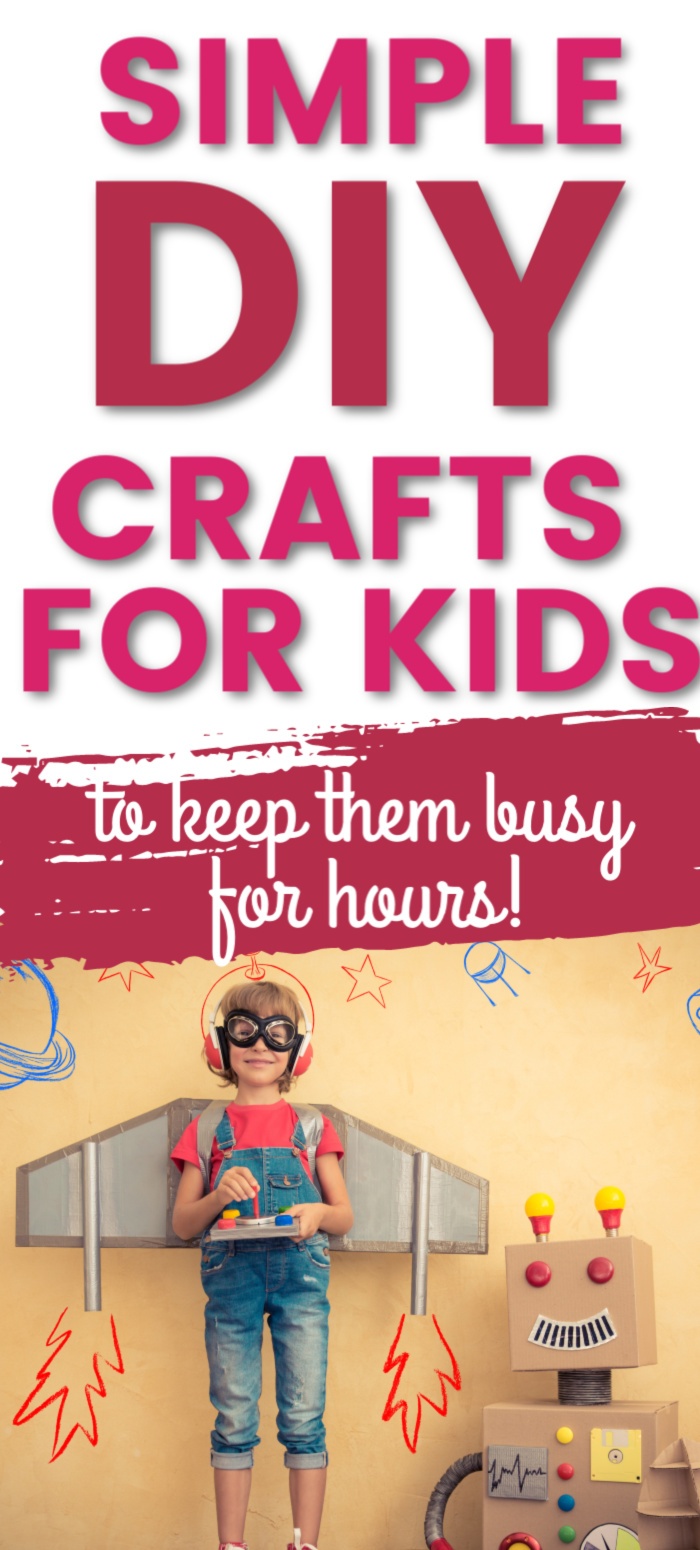 READ MORE FROM BABIES AND BEERS: