Christmas can be so expensive, especially for parents who want to give their family the best! I totally get that!!
You're probably already breaking the bank for the Christmas gifts you'll have underneath the tree, so there's no need to spend a whole lot on the stocking stuffers.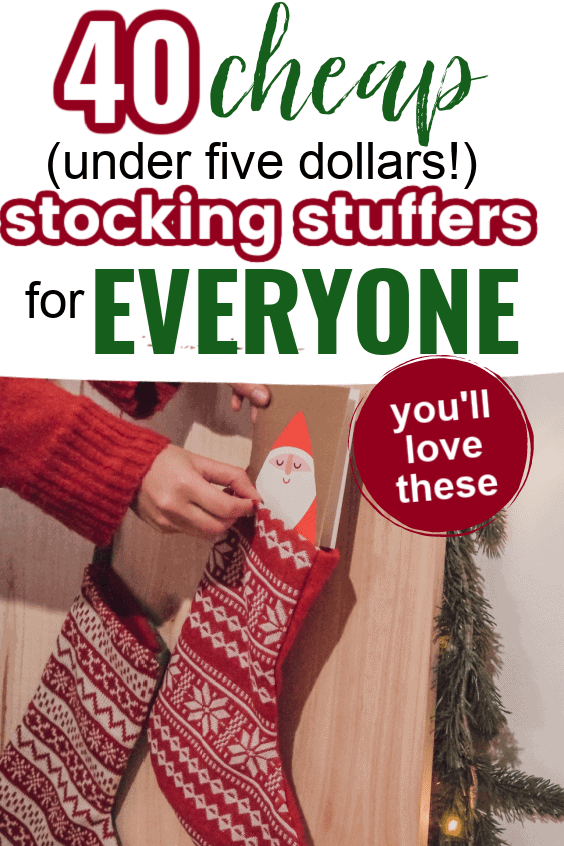 When I was growing up, going through my stocking was one of my favorite things about Christmas, and I'll tell you how to achieve that for your kids.
The most important thing to remember about your stocking stuffers:
Wrap everything as a separate item: if something comes in a package (i.e. a pack of nail polish) take the items out and wrap them individually. It will give your kids more items to unwrap and you won't have to buy as much.
Now, to the best part: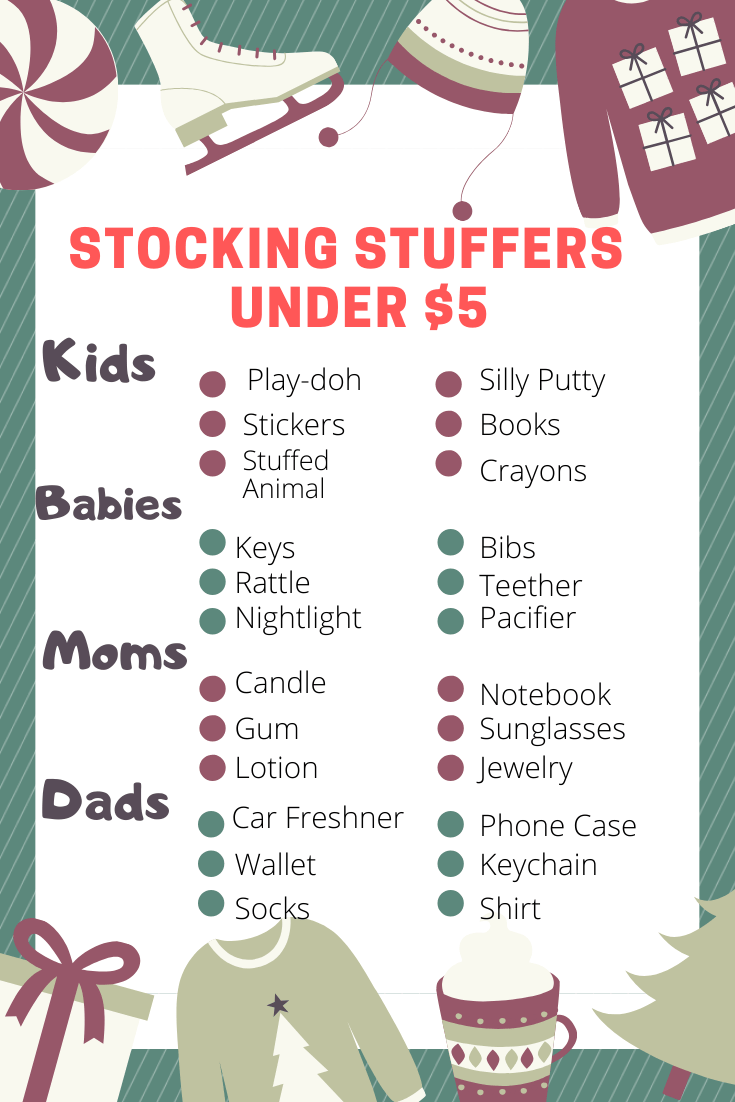 Stocking Stuffers for the Kids:
Candy
Play-Doh
Stickers
Stuffed Animal
Silly Putty
Socks
Crayons
Books
Stocking Stuffers for Babies:
Keys
Rattle
Night Light
Bibs
Teether
Pacifier
Stocking Stuffers for Mom:
Body Wash
Candle
Nail Polish
Gum
Candy
Jewelry
Lotion
Notebook
Sunglasses
 Stocking Stuffers for Dad:
Socks
Shirt
Wallet
Candy
Car Freshner
Gum
Quick Release Keychain
Screen Protector
Phone Case
Stocking Stuffers for Everyone:
Winter Gloves
Socks
Winter Hat
Underwear
Gum
Candy