Not only are these gifts under $25 and perfect for your budget, but I also looked at the reviews for you on each product;
I only chose items that had good reviews!
So, you won't be blind sided by a bad product!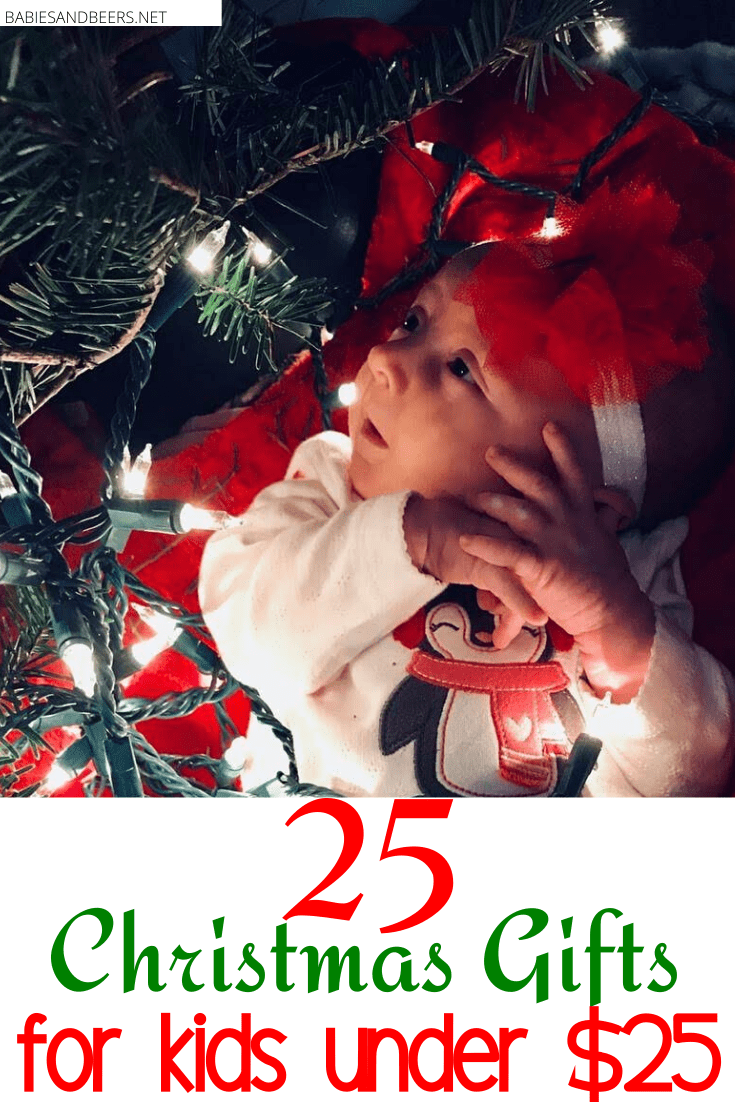 Wooden Preschool Colorful Shape Puzzle
Perfect for the little ones in our life. You'll be surprised how fast they'll learn with this puzzle.
2. Funky Toy Keys for Toddlers and Babies
My toddler is always trying to steal my keys and run off with them. With this toy, your kids could feel special with their own set of keys!
3. Wooden Puzzles for Toddlers
These puzzles are easy enough for toddlers to grasp.
4. Large Beanbag Chairs for Kids
Kids bean bag chair. I mean, 'nuff said, amiright?
5. Mini Piano
Let the child in your life start their musical journey with this cute little piano!
Release the creativity inside your child, while you enjoy the no-mess with this drawing board.
Now, this is COOl. I might secretly want this for myself if they have an adult version. I can guarantee any child would love this.
Is your child not ready for a real tool box with real tools, but they really want one? If you answered yes, then this toy set is perfect for your little one.
9. Toy Cars
What kid doesn't love a good car set? And these cars are pretty cool looking to me!
This is just TOO cute.
11. Kids Smart Watch

Of course get a Smart Watch for yourself first, but once you have yours, your child will love their new watch.
12. Education Mini Geometric Solids
Teach them kids to learn without realizing they're learning! #math
13. Color and Cuddle Washable Poodle
I had something similar to this as a child and I was obsessed with it. It was so much fun to draw on it and create tattoos and clothes for it.
14. Disney Planes Fire and Rescue
15.
This toy is awesome. You get so much for such a little price!
Let your little one become the musical genius they were meant to be. Get them started on an instrument now!
17. Teepee Tent (Limited Time!)

Get your teepee tent before the price goes up!!
18. Flying Toy Drones for Kids
For all the parents who have kids that are constantly wanting to fly their drones: Now you can let your child have their own that is easy enough to use.
19. Crayola Despicable Me Art Set
If your child is like mine, then they are obsessed with the Despicable Me movie AND coloring (on the walls).
20. Vehicle Wooden Craft Kit

For the child in your life who loves crafting!
22. Melissa & Doug Tote & Tour Pet Travel Play Set
23. Melissa & Doug Wooden Building Blocks Set

24. RC Cars for Kids Remote Control Car