Mother's Day– the second Sunday of every May, the one day of the year mothers are assumed to get some type of "break" from their daily motherhood tasks. On Mother's Day, it's all about us loving moms who are responsible for half of the home and family responsibilities, and it's expected for us to get the royal treatment. I mean, we do deserve it after all.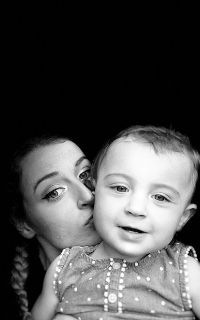 However, for this "mommy," I don't expect to get any type of extra treatment aside from the annual "Happy Mother's Day" from everyone that thinks of me.
It seems society has set its own rules that are a must for moms on Mother's Day… but to be honest, those rules just aren't realistic and we never asked for them.
Mother's day doesn't have to be a day all to myself, where I don't have to listen to the many whines of my two toddlers.
It's not a day where I don't have to wipe any butts (and I'm okay with that).
It doesn't have to be a day filled with relaxation and pampering at the spa, attached with a mani-pedi.
I don't expect a bunch of sweet treats because let's be honest, my kids would probably eat them all anyways.
Mother's Day isn't about being showered with gifts and flowers.
It's not about the posts on Facebook that prove you had the best day.
It's not about the jewelry with our kids' birthstones in it or the sweater I mentioned I wanted but never bought for myself.
You see, Mother's Day means more to me than all of that. I'm not saying I don't want any of those nice things nor am I not truly grateful for all the gifts I've ever gotten in the past or the ones I will get in the future on this day. But it's just not what's important to me.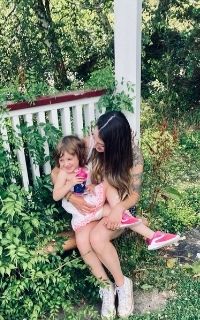 To me, Mother's Day is belly laughing with my kids over the funny thing baby brother did– just like we do any other day.
It's pretending to be dinosaurs and rawring around until someone gets caught up in the moment and bites for real (another daily incident).
It's patching up booboo's when one of the kids falls for the fifth time today. And then it's adding another bandaid just because.
Mother's Day is a joyous day where I get to be thankful; it's a day where I get to reflect on what brought us to this moment, as a family.
It's a day I get to (hopefully) sit in the sun and watch my babies play in the backyard. But inside is perfect, too.
It's a day I get to enjoy their smiles and my own because, well, this is my life– these are my babies, and I'm happy to just get to live this life with them.
These two healthy (grateful for it), energetic, funny, unique, beautiful, and perfect-in-their-own-way kids just being kids– MY kids.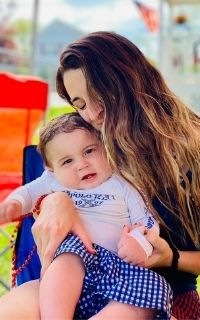 On Mother's Day, I don't ask for a day without them because that's not my perfect day.
The perfect day for this mama is soaking up every cry, and every reach-to-be-picked-up moment.
It's hearing "I made this for you mama" and the "I love you more's."
It's the pile high of dishes that show my kids actually ate today.
It's walking the baby up and down the stairs because he will surely fall if I'm not there.
It's the cry for mommy because, at that moment, they only want me.
My perfect day revolves around my children, being them– just them and no one else.
Sure, a day where I don't have to do loads and loads of laundry or run the vacuum 3 times does sound nice. But it's not that important. In fact, it's irrelevant to what Mother's Day really is.
What is important is just having them here. On this Earth. Enjoying life with their mama and dada, and the rest of their family.
I will forever be grateful for each and every Mother's Day I get to spend with my babies.
Happy Mother's Day, Mama's!
Mom love from me to you <3