(Congratulations, you're about to get the most important piece of parenting advice ever)
I know, it's hard not putting your child's needs above your own. We all do it at one point, and I'm guilty of this.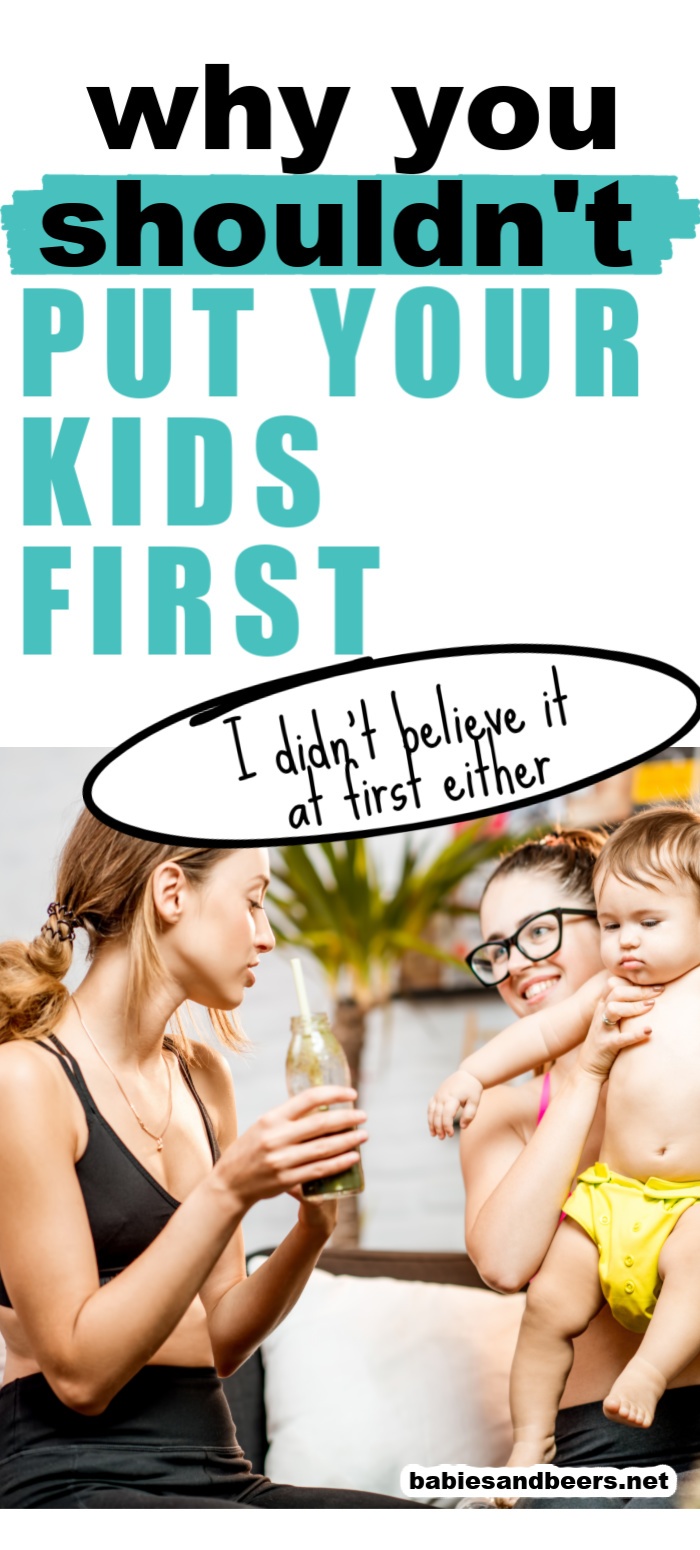 They're most likely the center of your attention, but have you noticed… they're not the center of their father's attention? That might sound bad, but it's not. In fact, it's quite the opposite. I think we should be following their lead. You might not agree, but you should. And here's why:
As moms, we tend to burn out after days, weeks, months, YEARS (oh god, please no) of no sleep, zero consistent eating habits (let's be honest, the only thing we are eating nowadays is our kids' leftovers, amiright?), and a nonexistent social life (I'm crying FOR you).
But, why is this happening?
Because we are putting our children first. HOW DARE YOU!
And guess who's suffering? YOU. Your spouse. Your social life. Your brain, your mental health, your body, the list goes on and on.
I bet you and your spouse have drifted apart since you had children. Whether it's barely noticeable or you're about ready to throw in the towel, it's there. It sucks, doesn't it? But it doesn't have to be this way.
(THIS POST PROBABLY CONTAINS AFFILIATE LINKS, WHICH I MAKE A SMALL COMMISSION AT NO COST TO YOU)
If you want to be happy, your relationship with your spouse must come before your kids (sorry kids). They're the ones that you're going to be going through life with for about ever (hopefully). You know who won't? Your children. I know, sad, right? But guess what, and I'm sure this doesn't come to a shock to you, your kids are not going to be living with you for the rest of your life.
Your kids ARE going to move out of the house eventually.
And yeah, it's going to rip your heart out and shred it to pieces when that does happen, but you know who's going to be there to stitch your heart back together? You guessed right- Your spouse!
Give you and your spouse a weekly or biweekly date night. My fiancé and I have a babysitter set every Wednesday night, so we always have that to look forward to. It's really a game changer having something to look forward to every week. Once every couple weeks, we like to sneak in another date night just because or if there's something to celebrate.
In the beginning, my oldest would cry when we left. But she is now used to it, and believe it or not, now she says "bye-bye" and then shuts the door in my face. Seriously, she just did this yesterday.
This might be obvious, but in order to have healthy relationships (not just with your spouse, but with your kids, as well) you need to be in good mental health. If you're never putting yourself first or doing anything for yourself, you will not be able to maintain happiness. Maybe at this moment you feel happy as your doing everything for everyone else because it makes you feel in control or important, but you just wait- it'll catch up to you. That mean ol' tornado of depression.
The best thing you can be for your kids is happy.
You got this. You can be happy.
Go ahead, hire that babysitter last minute for tonight. You deserve it. Your spouse deserves it. Your kids WILL thank you in the long run.
If you have a newborn baby at home, you will want to have this baby sleeping checklist, a baby sleeping tracker, and a baby feeding tracker! Your mental load is already going to be full, so ease your mind with these trackers. I wish I had them when my babies were newborns.