Searching for that perfect baby name for your newborn is SO exciting! It may possibly be the most fun thing you do to prepare for your new baby. I'm sure this isn't your first list of boy names that you have looked through, and I get it! It can be so hard to pick a name that is unique, but not weird, especially if you have a strong-minded family. And it perfectly makes sense, I mean your baby WILL have to live with this name for the REST of their life (no pressure).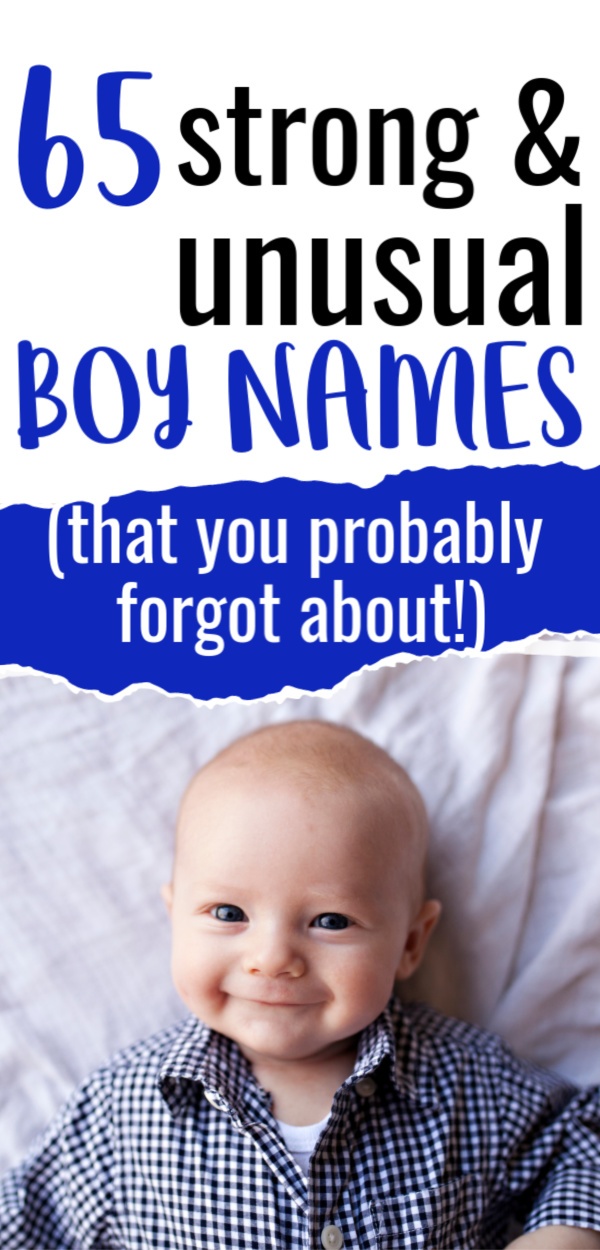 I find that the most amazing boy names are the ones that have been forgotten about, extinct even, but are still super handsome and strong. Just because a name is unique, doesn't mean it can't be cute!
BUT, before we get started, I wanted to share with you this newborn planner and baby tracking bundle that will surely make you and your new baby's life easier for the first few months. From tracking your baby's sleep to staying on track with your baby's feedings, I believe this is something you will benefit from and really don't want you to miss out on.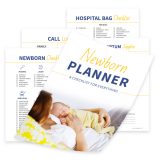 (THIS POST CONTAINS AFFILIATE LINKS WHICH MEANS I MAKE A SMALL COMMISSION AT NO EXTRA COST TO YOU)
What Are Some Cool, Unusual Names For A Boy?
If you're like me, you're going to be looking for that most unusual boy name that still sounds cool and isn't weird in any way! I mean, who would want their kid to have a weird name anyway? Therefore, I made this list of cool and cute, unusual baby boy names that you can use on your newest edition!
Aldous
Berlin
Cabe
Cabot
Griffith
Hanan
Hunt
Jupiter
Keene
Kelso
Lambert
McGuire
Moss
Osiris
Park
Reynolds
Sadler
Spence
Webster
Yale
Zed
Zoran

What Boy Names Have The Most Unique Meanings?
Is it too much to ask for a unique boy name with the same amount of rareness as the name's meaning? Possibly so! However, I did find a list of uncommon boy names with interesting meanings.
Theodore (Teddy) means "Gift From God"
Anton, which comes from the more popular name Anthony, means "priceless one."
Quentin. This is a somewhat creative name if you're expecting your fifth child because it means .. drum roll please.. yep, you guessed it- "FIFTH!"
Patrick, which comes from the Latin origin means "nobleman," and while I will agree with you that that meaning isn't TOO interesting, it is interesting to note that Patrick has Irish roots and is in association with St. Patrick (you probably knew that, though, but maybe forgot?).
Rhett will surprise you all when it becomes obvious that he knows EVERYTHING. And it only makes sense since Rhett means "counsel, advice."
Felix might remind you of a dog, at least if you're me it will, but once you find out the meaning of Felix, your mind will be changed. Felix means "successful and lucky," so BRB renaming my baby boy to Felix ASAP.
Jesse is such a throwback of a name, amiright? I almost wish I came across this name when I was searching for baby names for my boy because it just flows off the tongue and is so simple. The meaning is also just so so simple (in a great way of course or else I wouldn't have included it in this list!). Jesse means "gift," and believe me when I say, you WILL need to be reminded at some point that he is indeed a "gift."
Wait, can this be it? A rare baby boy name that has a unique meaning to it? I THINK SO! Corbin means "raven," and apparently, if your baby boy is born with dark hair color than this name is a MUST.
What Is The RAREST Name For A Boy?
You asked, I answered! This list of boy names are the rarest and most uncommon names out there right now, and I'm so excited about it. Don't let this list fool you by thinking it will be the same as the extinct boy names' list because there's a BIG difference between names that aren't used too often and names that just aren't being used at all anymore! And let me just tell you, these following names I have NEVER heard before.
Esher
Beaudry
Fielder
Joen
Ridger
Tenneson
Cario
Enric
Geddy
Siler
Brennox
Caz (Ooo I have actually heard of this name and it was a nickname to "Cassidhe")
Imre
Levyn
Zyrie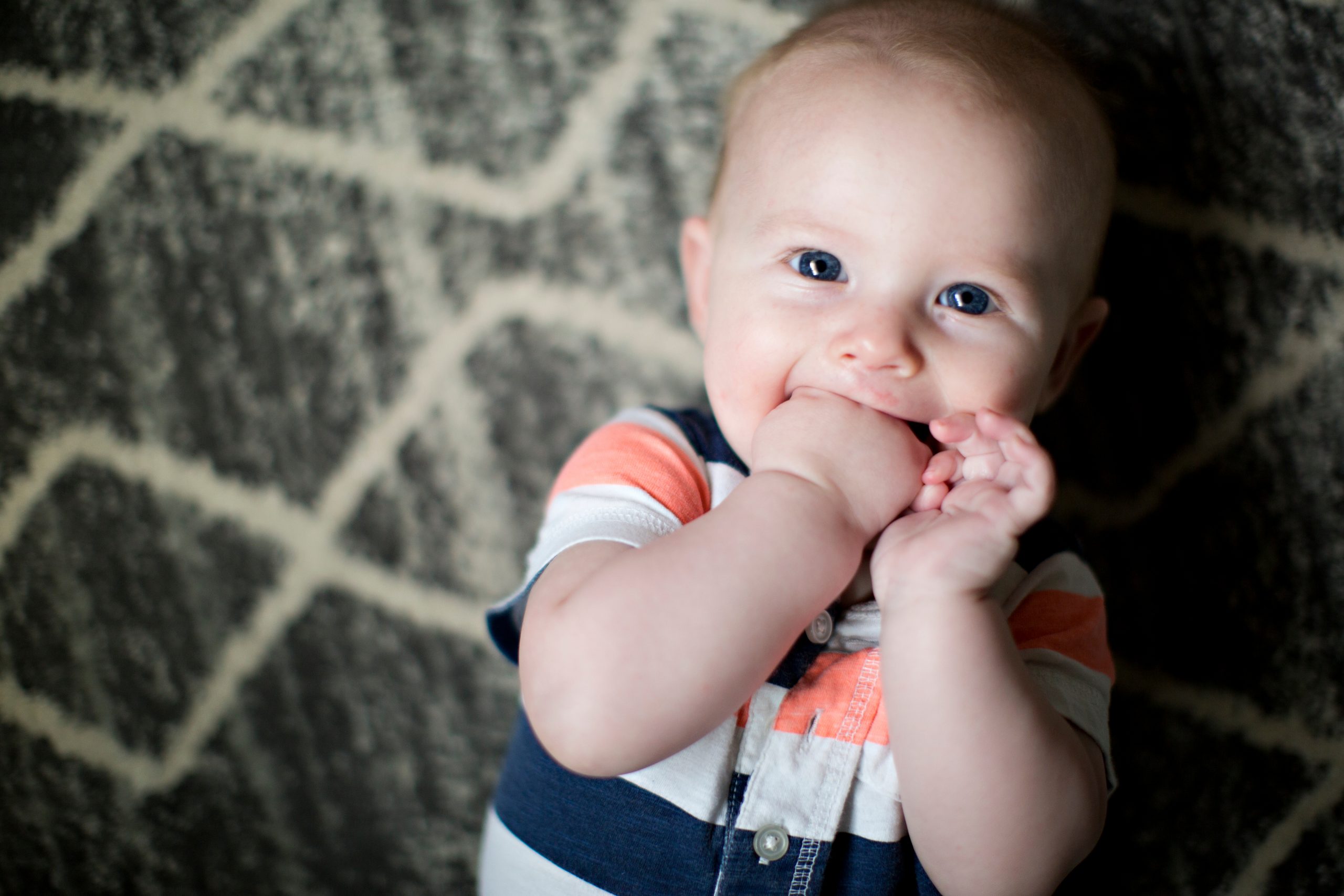 What Boy Names Went Extinct?
Here's a list of name you have probably HAVE read before- a list of boy names that are no longer with us, meaning they are EXTINCT! What do I mean by this? By extinct boy names, I mean they used to exist, and maybe they were quite popular back in the day (AKA the 90's), but they are no longer being used by current parents. Interesting, right? HERE WE GO.
Craig
Scott
Dean
Curtis
Shane
Jordan
Kieran
Connor
Sean
Callum
Ashley
Shaun
Curtis
Andrew
Carl
Guy
Arnold
Leroy
Fabio
Marcos
MORE FROM BABIES AND BEERS:
Top Baby Names of the Decade